The Diversity Roundtable (DRT) started from an idea proposed in 2000, which led to the first Diversity Summit and roundtable meeting in 2003. Since then, there have been regular monthly meetings highlighting topics as they relate to inclusivity, diversity, equity and access. Through our collective efforts, we've worked toward communitywide inclusion. We encourage leadership and promote strategies that value diversity in attitudes, policies, and practices. We also address conditions of prejudice and discrimination.
We provide leadership and promote strategies to achieve a culture that values diversity as evidenced by attitudes, policies and practices within Greater Lafayette (Lafayette, West Lafayette, and Tippecanoe County), Indiana.
Meetings are held on the first Thursday of each month at 11:30 am — 1:00 pm at Wells Community Cultural Center, 638 North St, Lafayette, IN 47901. All are welcome to attend in person or via Zoom.  For a zoom invite, contact us.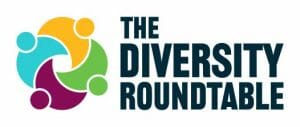 The Diversity Roundtable also hosts a biennial Diversity Summit including a keynote speaker, lunch, small group sessions and learning sessions.  Register for the 2023 summit below.
Diversity, Equity, and Inclusion Initiatives
Greater Lafayette Commerce's Minority Business Development (MBD) program will strive to promote and sustain the economic growth, development and self-sufficiency of minority business owners and entrepreneurs; recruit minority-owned businesses into Tippecanoe county and provide business referral services to the appropriate minority business assistance agencies.
MBD will implement a variety of actions to promote the growth of minority businesses, such as:
Leveraging expert advisory from local equality and inclusion advocate, Jesse Moore.
Gleaning strategic direction input from MBE Greater Lafayette Commerce member focus groups and brainstorming sessions.
Fostering strategic partnerships between majority companies and minority-owned small businesses.
Working with existing organizations to develop strategies to grow the number of MBEs in Greater Lafayette Commerce's Economic Inclusion Plan.
Hosting seminars and workshops throughout the year to provide professional practices knowledge share in key focus areas such as marketing, sales, business development, taxation, accounting and customer services.
Publishing and promoting a Minority Business Directory which helps companies meet their minority vendor usage goals.
Arranging network opportunities at Annual Celebration, Golf outing, Quarterly Development Series, Business Expo events and receptions.

Enhancing the visibility of Greater Lafayette Commerce's minority members through its annual Minority Business of the Year Award program.

Assisting businesses with securing diverse business certification through the State of Indiana which opens new doors of opportunity.
Focusing on the planned evolution and expansion of the group through 2023.
The 3rd Week of September
Welcoming Week provides an opportunity to highlight immigrants, refugees, and long-time residents to celebrate the values that unite us as neighbors, parents, and colleagues, and to make our communities more welcoming to all those who call Greater Lafayette home. Greater Lafayette Commerce works closely with the Greater Lafayette Immigrant Allies and other community organizations who have a stake in the growth of our community.
Carlos Montes with Clean Lemon
Eddie Del Real with Del Real Auto
Sabir Hussain with Cold Stone Creamery
Jose Munoz with La Tapatia
Adela Lozinski with Adela's Flowers