Business Success Platform
Growing Exceptional Business Leaders into Legacy-Building Civic Leaders
Small Businesses are a critical part of any vibrant community.  At Greater Lafayette Commerce, we know that great small business owners become great civic leaders.
Greater Lafayette Commerce will partner with you on your path to success, offering the resources and skills you need to be successful in your journey after the ribbon cutting, toward a rich and rewarding career.
Do you have questions regarding business challenges you are facing?
Our Ask the Experts program is perfect for you. The membership of Greater Lafayette Commerce is teaming with experienced professionals who have the skills you're looking for to help you overcome challenges, and provide you with perspective and direction.
Ask the Experts provides small business owners with the information they need while also facilitating the development of lasting professional relationships.
Have a business related question? Simply fill out the electronic form. Your inquiry will be forwarded to the correct expert who will contact you with valuable information and direction.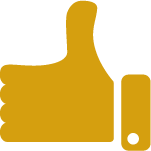 Our Customer Service program is designed to help small business owners enhance their customer service to provide their customers with premium experiences, increasing customer retention and loyalty. Additionally, the program helps better align worker behaviors with organizational expectations by teaching service language and communication and increasing customer-centric thinking. Finally, the program seeks to improve hospitality skills of anyone who works with customers or tourists in the Greater Lafayette area. Workshops are available in full-day and half-day formats.
Your business is a part of you, a representation of your commitment and dreams. You don't want it to suffer because of a turbulent market or rapidly changing industry. When changes in business occur, it is important that entrepreneurs take a strategic approach to overcoming the unique challenges turbulence may present.
If your industry is changing you may benefit from Elite Excel's professional development opportunities and workshops. Attend cohort workshops with industry professionals which supply you and your leadership team with the tools and strategies needed to manage change and advance your business.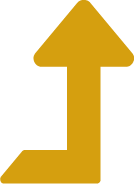 No one understands the complexities of being a business owner better than another business owner. Second stage entrepreneurs have figured out the day to day business but are looking for opportunities to grow their business and manage the challenges they will face with that growth. The strength of Greater Lafayette Commerce PODS rests in the collective power and wealth of knowledge of the business community.
Each PODS group consists of eight to twelve, noncompeting, second stage business owners or executives working together with a facilitator to solve complex business problems, share examples of success, and hold each other accountable. This program will allow members to communicate in a safe and confidential environment where business growth is encouraged by all.
PODS is licensed by the Edward Lowe Foundation to use the PeerSpectives™ Roundtable System, a unique system which leverages the power of experience-sharing rather than advice-giving to empower business owners to deal with serious issues. The system employs a facilitate process and strict protocols to identify core issues and ensure a balanced discussion of those issues ensues without anyone dominating the conversation.
Whether a business is primarily online or a brick and mortar store, they all have a storefront. The storefront strategies program provides tools and resources to help them succeed. Storefront Strategies workshops help businesses acquire customers, tailor customer experiences to their base, expand their business networks, and how to source local products and talent.
Greater Lafayette business owners discuss their strategies for success in 30 minutes.
A 30-minute presentation and networking that is also recorded and uploaded to LinkedIn. The program will feature local business owners who have developed creative ways to do business during the pandemic and beyond. They will also provide valuable information, tools, and resources to GLC members.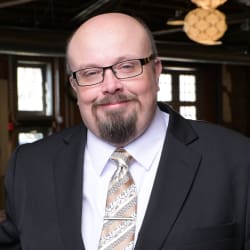 Mark is a serial entrepreneur, owning and operating multiple businesses. He's earned an MA in Experimental Social Psychology and an MS in Human Resources and Organizational Development from Indiana State University. He is passionate about helping small business owners navigate the many challenges they face daily.
Mark Lowe
Business Success Consultant
Mlowe@greaterlafayettecommerce.com