Celebrate Change-Makers and Trailblazers
About the Athena Leadership Award
The ATHENA Leadership Award is presented to an individual or organization who demonstrates the qualities embodied in the ATHENA Leadership Model. The ATHENA Leadership Model is based on the Eight Principles of Enlightened Leadership and the unique way that women lead.
ATHENA award recipients demonstrate the below qualities:
Live Authentically
Learn Constantly
Build Relationships
Foster Collaboration
Act Courageously
Advocate Fiercely
Give Back
Celebrate
Notable ATHENA award recipients include incredible women such as Ruth Bader Ginsburg, Billie Jean King, Condoleezza Rice, Christina Koch, Dr. Johnnetta Betsch Cole, Gabrielle "Gabby" Giffords, Mira Sorvino, Gavriella Schuster, and many more.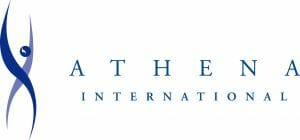 An ATHENA recipient must meet three specific criteria:
Leadership:  Demonstrates excellence, creativity, and initiative in their business or profession in the Greater Lafayette area.
Mentorship:  Assists others (both professionally and personally) in reaching their full leadership potential.
Community Service:  Provides valuable service by developing consistent and continuous time and energy to improve the quality of life for others in the Greater Lafayette community.
Nominee may represent either the profit or not-for-profit sector.
Elected officials are not eligible.
June 30 - Nominations open.
July 31 - Nominations close.
August 1 - Nominations are sent to committee for review.
August 15 - 30 - Recipient is selected and notified. Recipient and family are invited to the Greater Lafayette Commerce Annual Celebration.
October (TBD) - Recipient is recognized at the Greater Lafayette Commerce Annual Celebration.