GRAND OPENING: COMMUNITY STATE BANK
Community State Bank marks grand opening of West Lafayette branch
Community State Bank recently celebrated the grand opening of its newest branch -- the bank's second ever -- located at 2888 US Highway 52 West in West Lafayette!
The brand-new brick building features a customer-friendly, open concept in a daylight-filled retail lobby with state-of-the-art banking equipment. This is the Brook-based bank's first location in the Greater Lafayette Area.
Providing a great banking experience through superior customer service is central to Community State Bank's strategic plan.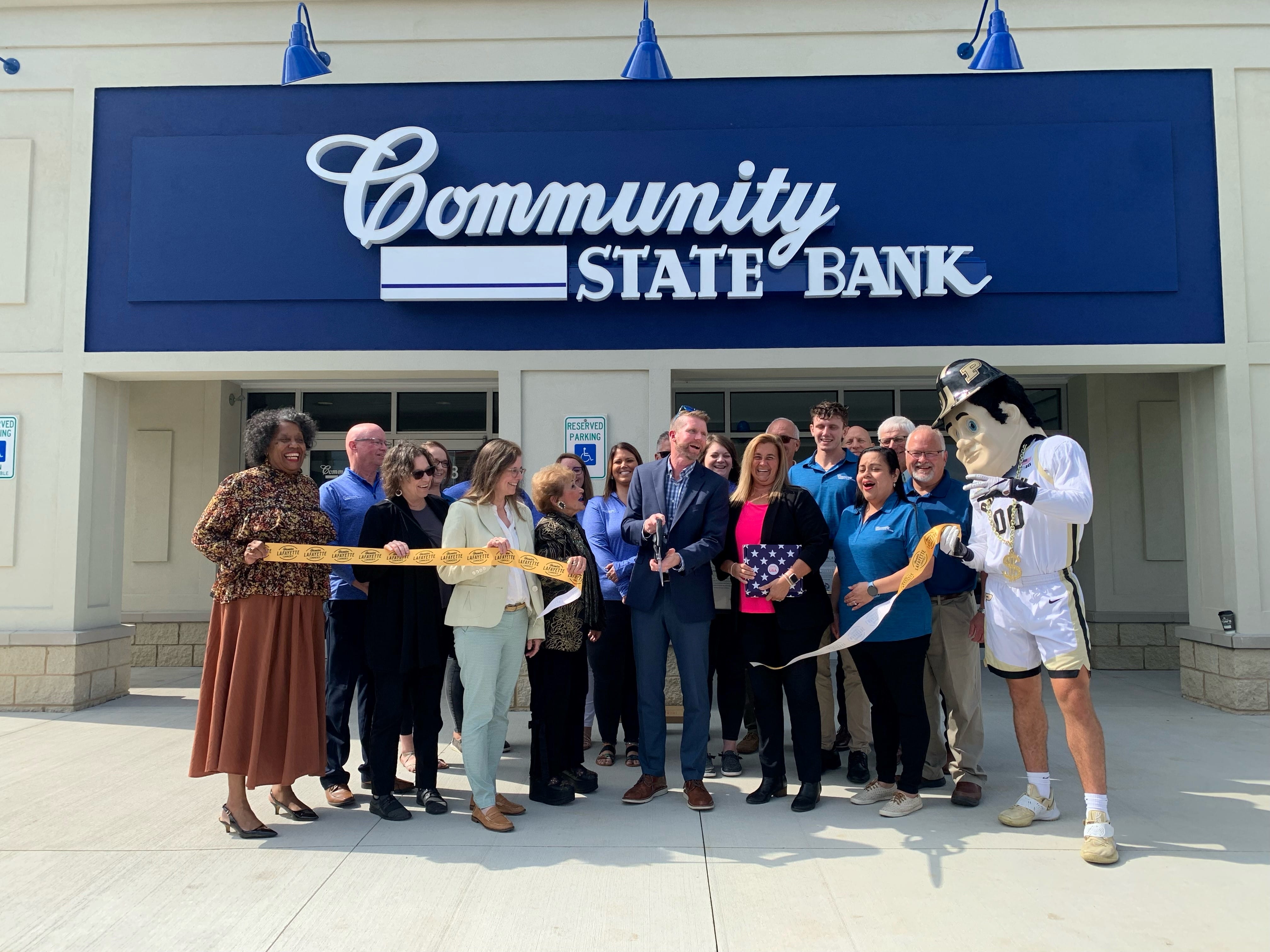 Watch: Grand Opening - Community State Bank
Milestone events include ground breakings, grand openings and anniversary celebrations of 5 years or more. We typically hold Milestone events on Tuesdays and Thursdays each month at 10:30 am and 1:30 pm.