OCTOBER 2023 SMALL BUSINESS OF THE MONTH: BENNETT'S GREENHOUSES, INC.
A community treasure: Bennett's Greenhouses recognized as Greater Lafayette Commerce's October Small Business of the Month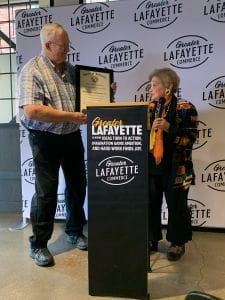 Bennett's Greenhouses, Inc. has blossomed into a cherished piece of Greater Lafayette over it's nearly 145 years in business.
From humble beginnings to the thriving company we see today, Bennett's has shown that a small business can make a big impact.
Just this month, it was recognized as Greater Lafayette Commerce's October Small Business of the Month. This monthly accolade stands as a testament to Bennett's entrepreneurial spirit and unwavering dedication to delivering exceptional customer service.
Founded by the Bennett family in 1878, the idyllic greenhouse and nursery has been a labor of love from day one. It all started with a vision to provide the Greater Lafayette area with not only beautiful plants and flowers but also expert knowledge and guidance on gardening and landscaping.
It's a vision that has not only survived but thrived through six generations, touching the lives of countless individuals along the way.
Located at 3651 McCarty Lane in Lafayette, Bennett's offers a remarkable diversity of products at prices that won't break the bank.
Bennett's maintains an extensive selection throughout the entire year, something that sets them apart from competitors like big box stores, home improvement retailers and even grocery outlets.
What makes Bennett's so special is not just the impressive variety of plants and flowers that take up residence in their gardens. It's the people who make it all possible. The Bennett family and their dedicated team of employees are more than just gardeners; they are educators, mentors and friends to the community. They have made it their mission to share their knowledge and passion with everyone who walks through their doors. Whether you're a seasoned gardener or a novice with a green thumb, you will find a warm welcome and valuable insights at Bennett's.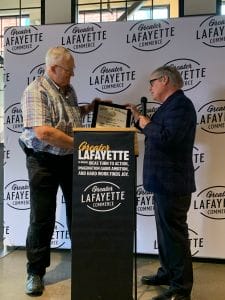 Beyond the individual relationships they've cultivated, Bennett's Greenhouse has also played an integral role in the beautification of our community. Their plants and flowers can be seen adorning homes, businesses and public spaces throughout Greater Lafayette.
They contribute not only to the aesthetics of our town but also to the sense of community pride that makes Greater Lafayette such a wonderful place to live.
Bennett's is a shining example of what a small business can achieve when it combines exceptional service, community engagement and dedication to its customers.
Location and contact information
Location: 3651 McCarty Lane, Lafayette
Phone: (765) 447-7636
For more information, please visit facebook.com/BennettsGreenhouse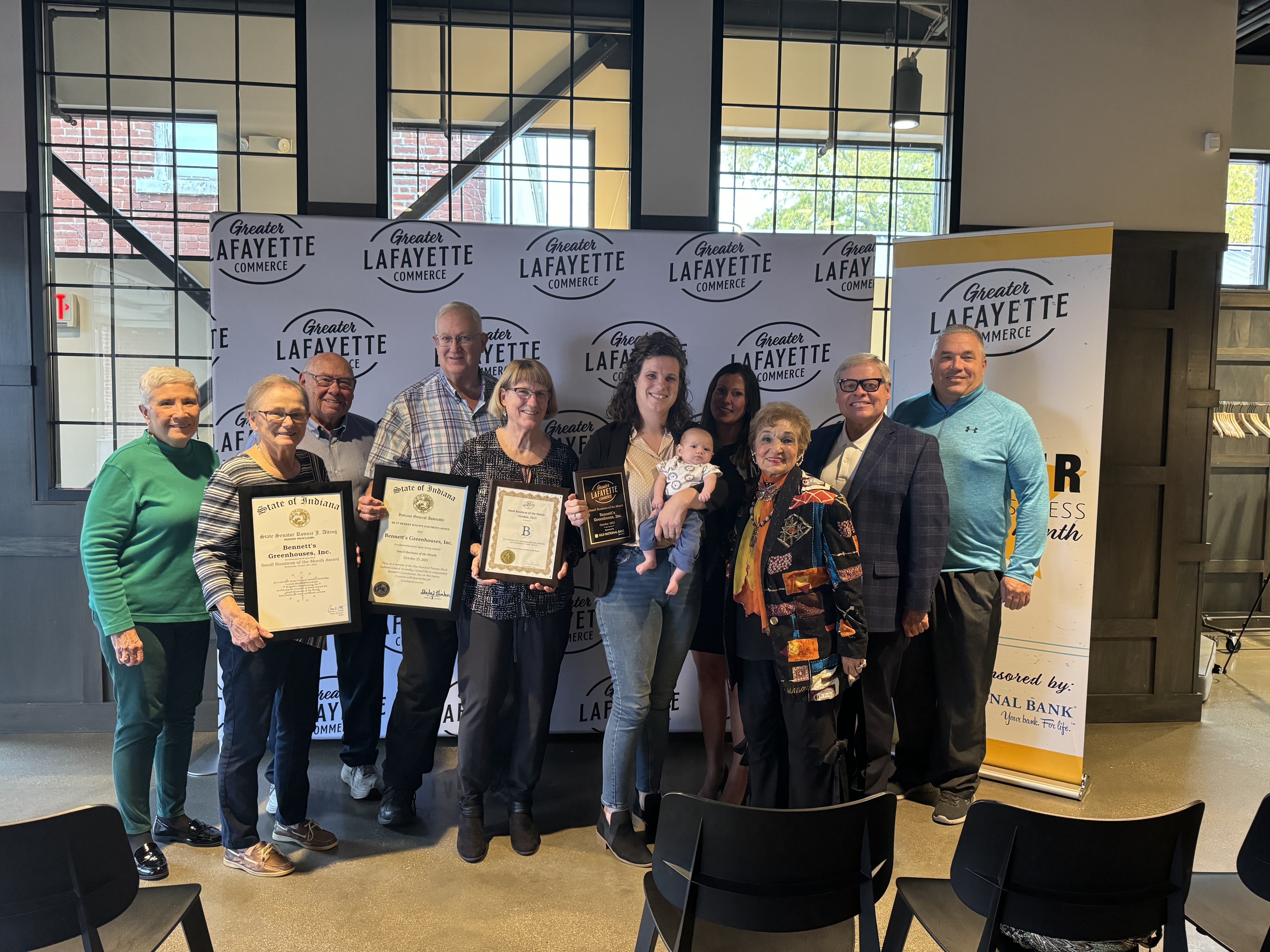 Watch: Small Business of the Month Award Ceremony
The Small Business of the Month Award Ceremony is held the last Wednesday of every month.
The Small Business of the Month Program (SBOM) is designed to recognize the dedication, innovation and entrepreneurial spirit displayed by Greater Lafayette Small Businesses. The goal of the monthly award is to highlight a small business and give them extra marketing exposure to aid in growing their business.
The program is sponsored by Old National.