SEPTEMBER 2023 SMALL BUSINESS OF THE MONTH: RAT PAK VENUE AND MOBILE DJS
Rat Pak Venue and Mobile DJs applauded for entertaining Lafayette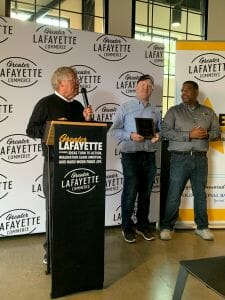 Rat Pak is not just your run-of-the-mill small business; it's an event venue and mobile DJ company that has been entertaining the Greater Lafayette community for nearly two decades. Recently, it received the well-deserved honor of being named Greater Lafayette Commerce's Small Business of the Month for September 2023.
The monthly award is a testament to Rat Pak's exceptional performance in several key areas. These include community involvement and a strong commitment to providing exceptional customer service.
One of the jewels in Rat Pak's crown is its remarkable event venue, which is renowned throughout the region. Located in downtown Lafayette, the Rat Pak Venue is the go-to place for hosting public or private events. Whether guests are in need of a wedding reception venue, looking to catch a local band in action or simply want to dance the night away, Rat Pak delivers the perfect sound and atmosphere.
What sets Rat Pak apart is its versatility, which owners Nick Ribordy and Don Dennis call "The Rat Pak Way."
The venue boasts a flexible floor plan, exposed brick walls, picturesque courthouse views and a highly convenient location. It truly is a one-stop-shop for all your event needs, offering full-service DJ support, state-of-the-art lighting and sound systems, bar catering and even wedding planning services.
With over 3,000 square feet of newly renovated space, the Rat Pak Venue can comfortably accommodate up to 220 people. It offers two distinct rooms for use, including a spacious ballroom and a cozy lounge area. This makes it the ideal setting for a wide range of events, from birthdays and social gatherings to bridal showers, engagement parties, rehearsal dinners, and, of course, unforgettable weddings.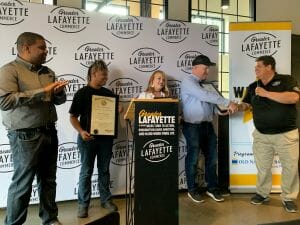 An experienced team of disc jokeys can also bring the party to you. Inspired by The Rat Pack's legendary crooners, the creative team endeavors to provide sophisticated, elegant and memorable entertainment from start to finish. They know that a great event is always better with the right music.
But Rat Pak is more than just a fantastic venue and DJ company; it's deeply engaged in the Greater Lafayette community. You can spot Rat Pak DJs lending their expertise and enthusiasm to various community events -- often free of charge -- contributing to the vibrant social tapestry of our region.
Rat Pak is a shining example of what a small business can achieve when it combines exceptional services, community engagement and dedication to its customers.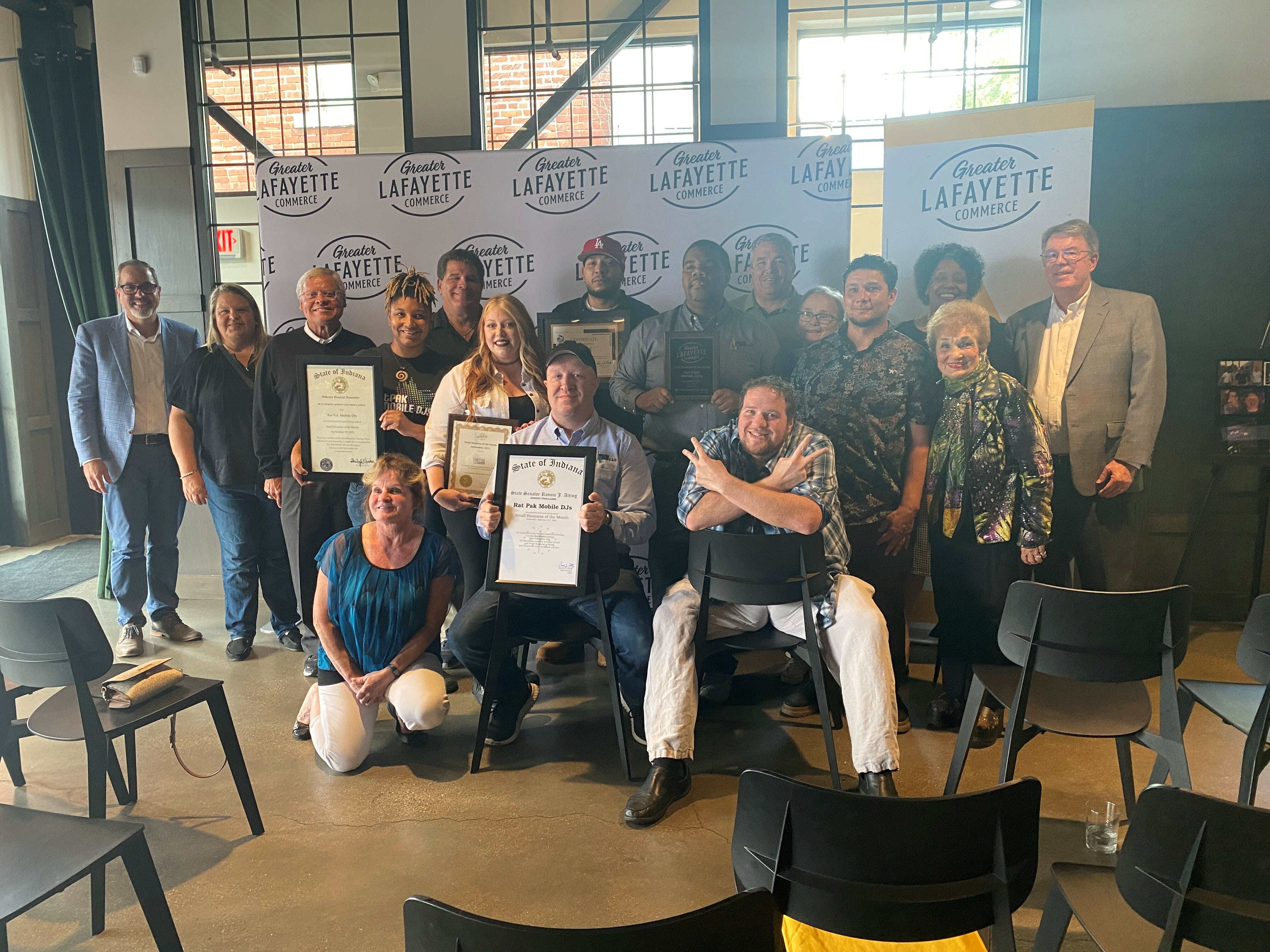 Location and contact information
Location: 102 North 3rd Street, Lafayette
Phone: (765) 742-6710
For more information, please visit ratpakdjs.com.
Watch: Small Business of the Month Award Ceremony
The Small Business of the Month Award Ceremony is typically held the last Wednesday of every month.
The Small Business of the Month Program (SBOM) is designed to recognize the dedication, innovation and entrepreneurial spirit displayed by Greater Lafayette Small Businesses. The goal of the monthly award is to highlight a small business and give them extra marketing exposure to aid in growing their business.
The program is sponsored by Old National.