AUGUST 2023 SMALL BUSINESS OF THE MONTH: EXPRESS EMPLOYMENT PROFESSIONALS
Express Employment Professionals lauded for community involvement, customer service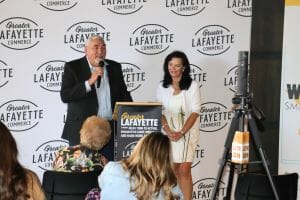 A true pillar in the community, Express Employment Professionals was named Greater Lafayette Commerce's Small Business of the Month for September 2023.
The monthly honor is awarded to a Greater Lafayette small business with 50 or less employees. The chosen business excels in more areas than one – excellent customer services and community involvement, to mention a few.
Located at 2200 Scott Street in Lafayette, Express Employment Professionals of Lafayette is a leading staffing provider helping job seekers find work with various local businesses. The agency works with them to help them find the right job for their skills and experience.
And because it's locally owned – by Chuck and Kathy Fish, who live and work in Greater Lafayette, they have a vested interest in the community's success.
In 2001, the Fish's were looking for an opportunity that would take care of them and their family. They wanted to represent a business that helped people. Their company needed to be run in an open and honest way and needed to operate with integrity. After a six-month search, they found it, in an Express Employment Professionals franchise.
A global company, Express Employment employs more than 500,000 people across more than 850 franchise locations in the U.S., Canada, Australia, New Zealand and South Africa. As such, the Fish's office has access to international resources.
Express has put more than 5 million people to work worldwide with the local office putting thousands to work.
Community Involvement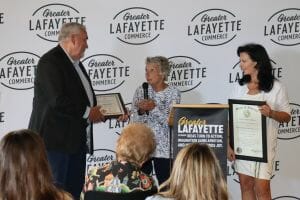 In addition to Express Employment's staffing services, the agency is involved with a wide variety of causes and organizations that help strengthen Greater Lafayette.
Express Employment Professionals is active in its communities both nationally and locally. The Express corporate giving program reflects the company's vision to help as many people as possible find good jobs by helping as many businesses as possible find good people.
At the local level, Express Employment supports various organizations, events and causes in Greater Lafayette including workforce initiative efforts in the region, organizing job fairs, the Salvation Army and many more.
As Small Business of the Month, Express joins an exclusive list of esteemed local companies that have left an indelible mark on Greater Lafayette's economic and social landscape.
This accolade not only acknowledges their outstanding achievements but also serves as an inspiration to other small businesses in Greater Lafayette, encouraging them to strive for excellence and active community involvement.
Location and contact information
Location: 2200 Scott Street, Lafayette
Phone: (765) 449-5200
For more information, please visit expresspros.com/lafayettein/thenational-group.com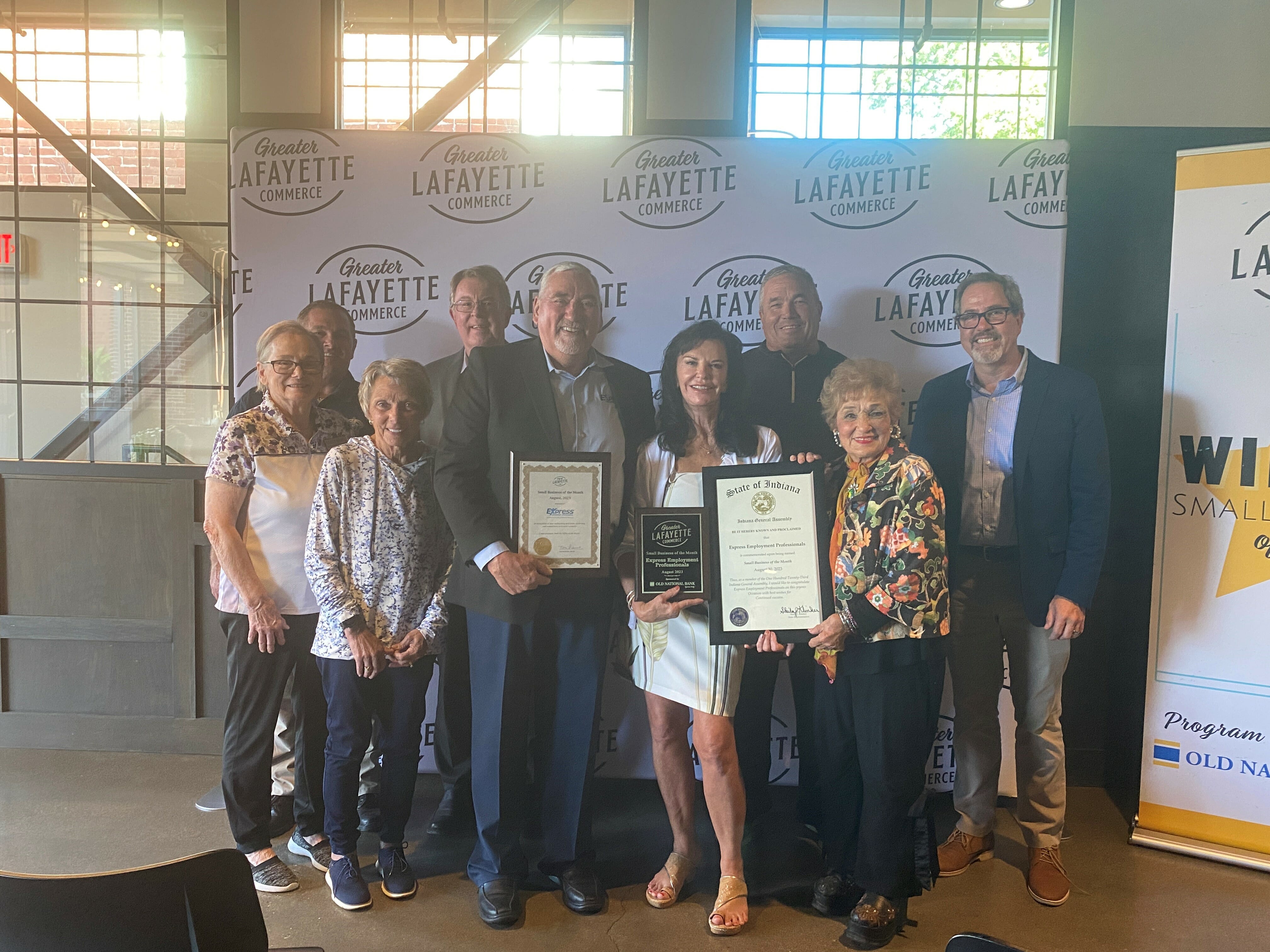 Watch: Small Business of the Month Award Ceremony
The Small Business of the Month Award Ceremony is typically held the last Wednesday of every month.
The Small Business of the Month Program (SBOM) is designed to recognize the dedication, innovation and entrepreneurial spirit displayed by Greater Lafayette Small Businesses. The goal of the monthly award is to highlight a small business and give them extra marketing exposure to aid in growing their business.
The program is sponsored by Old National.