GRAND OPENING: EXECUTIVE CUTZ
Executive Cutz marks grand opening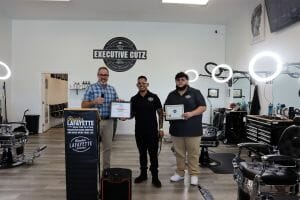 Executive Cutz recently marked its grand opening with a GLC-powered ribbon-cutting ceremony.
Located at 2049 Veterans Memorial Parkway South in Lafayette, the barber shop specializes in haircuts for men and boys, facial treatments, hot towel shaves, beard trimming, kid's cuts and facials.
"What a tremendous story of hard work and resilience. We're honored that you've made the effort here in Greater Lafayette," said Tony Roswarski, Mayor of the City of Lafayette. "We really appreciate your investment in the community. And your hard work and enthusiasm. That's exactly what we want from our young entrepreneurs.
With convenient walk-in hours and multiple barber services from which to choose, customers walk out with a fresh look.
"I'm delighted to be here today," said Indiana State Representative, Sheila Klinker. "This is an absolutely beautiful place. And it's been very busy."
Additional details, including a full list of services, may be found at executivecutzlafayettein.com.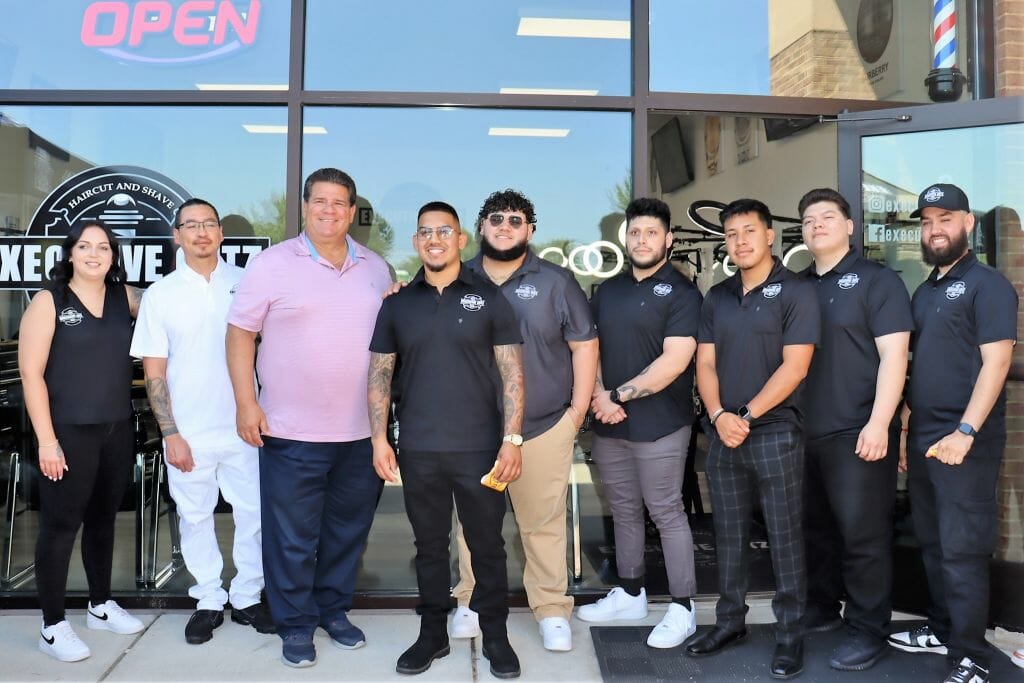 Watch: Grand Opening - Executive Cutz
Milestone events include ground breakings, grand openings and anniversary celebrations of 5 years or more. We typically hold Milestone events on Tuesdays and Thursdays each month at 10:30 am and 1:30 pm.