JULY 2023 SMALL BUSINESS OF THE MONTH: THE NATIONAL GROUP
Way more than a printer: The National Group celebrated for dedication to customers, community
Located at 627 S. Earl Avenue in Lafayette, The National Group, also known as TNG, has been a staple in the Greater Lafayette Community for decades.
And fittingly, it was recently named Greater Lafayette Commerce's Small Business of the Month for July.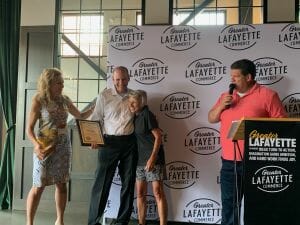 The monthly award is given to a Greater Lafayette small business with 50 or less employees. The chosen company excels in multiple areas including community involvement and great customer services.
TNG offers printing, mailing, personalized direct mailing, finishing and bindery services, plus a whole lot more.
Owned by Julia and Leo Farrell, the company was founded in 1972 and has earned its customers' trust by providing exceptional value with every purchase.
Leo, a self-made man in the industry, grew up in Greater Lafayette graduating from McCutcheon High School in 1983. Hired as a delivery driver for a local print shop that same year, he worked his way up to bindery, operating printing presses, front office counter and handling outside sales in a very short time.
In 1985, the local, small-shop printing company was sold to his mentor Roger Hall, who began training Leo in the daily management of Copy Print Shop (CPS).
After Roger's death in 1990, Leo began to manage the business located at Mar Jean Village on North Earl Avenue.
Then, Leo purchased National Printing Company in 1996 and moved from Mar Jean Village to South Earl Avenue. And in 2000, CPS evolved into The National Group, moving to its current location today.
Awards
Over the years, TNG has received many accolades that recognize its sense of responsibility towards the community and environment.
The National Group in 2000 received Greater Lafayette Commerce's Social Responsibility Award for using bio inks for their color process jobs. It was the first printer in northwest Indiana to earn the Forest Stewardship Council Chain-of-Custody certification.
In 2008, the National Group received the Printing Industry of Indiana Association's Printer with a Heart" award for its employee appreciation programs and commitment to community through involvement in national and local organizations that serve the arts, education, youth, medical community and athletics.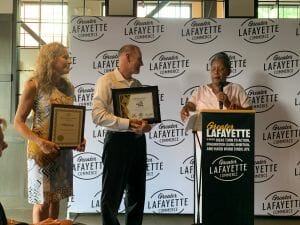 The National Group is also the recipient of Graphics Excellence Awards from Great Lake Graphics Association and is credited for many companies' local ADDY awards printing jobs.
Success built on relationships
Since its inception, TNG has earned a reputation for delivering quality printed materials with a fast turn-around.
Leo and Julia take immense pride in their work, and their dedication to excellence is evident in every project they undertake.
But TNG's success story is not merely about ink and paper. It's also about the power of human connections and genuine care for the success of others. Leo and Julia have built their business on the foundation of strong connections with their clients and partners.
Community Involvement
Part of Julia and Leo's business philosophy is giving back to the community in which they've experienced so much success. For years, TNG has actively participated in a myriad of community initiatives, supporting various causes and organizations that enrich the lives of residents in Greater Lafayette.
TNG regularly provides support through monetary donations as well as providing free or heavily discounted print services to charities and local causes. These organizations include Grant's House, Camp Tecumseh, NAMI, Lafayette Transitional Housing, Wabash Center, YWCA, Boys and Girls Club, Food Finders and many many more.
As Small Business of the Month, TNG joins an exclusive list of esteemed local companies that have left an indelible mark on Greater Lafayette's economic and social landscape.
This accolade not only acknowledges TNG's outstanding achievements but also serves as an inspiration to other small businesses in the region, encouraging them to strive for excellence and active community involvement.
Location and contact information
Location: 627 S. Earl Avenue, Lafayette
Phone: (765) 447-6868
For more information, please visit thenational-group.com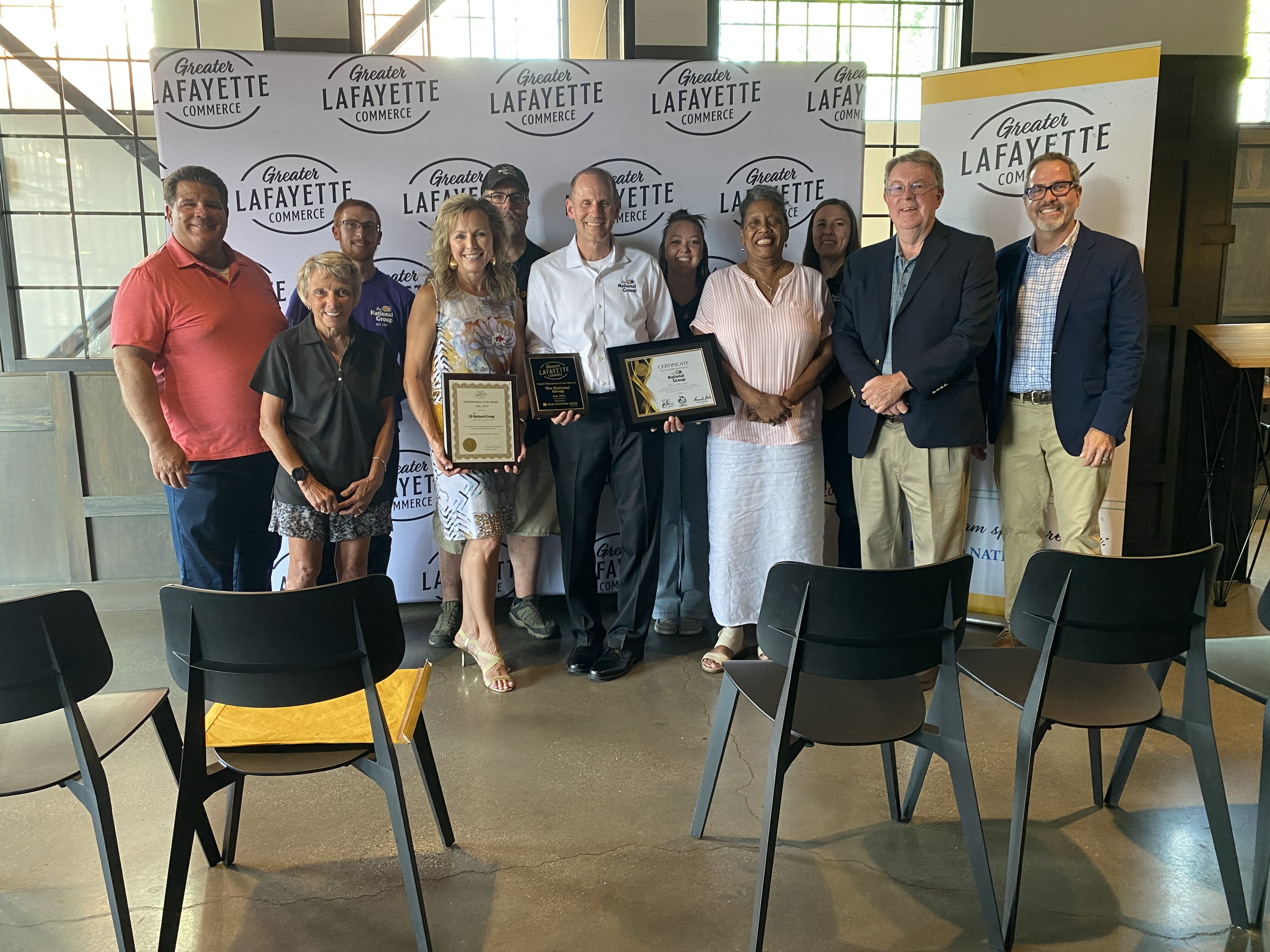 Watch: Small Business of the Month Award Ceremony
The Small Business of the Month Award Ceremony is typically held the last Wednesday of every month.
The Small Business of the Month Program (SBOM) is designed to recognize the dedication, innovation and entrepreneurial spirit displayed by Greater Lafayette Small Businesses. The goal of the monthly award is to highlight a small business and give them extra marketing exposure to aid in growing their business.
The program is sponsored by Old National.