JUNE 2023 SMALL BUSINESS OF THE MONTH: ACCENT CONSULTING
Going beyond: Accent Consulting emerging as MSP leader in Indiana
One of Indiana's leading IT support companies – Accent Consulting – was named Greater Lafayette Commerce's Small Business of the Month for June 2023.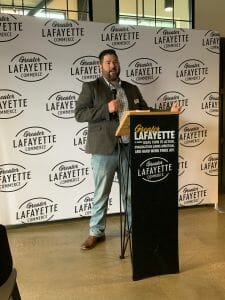 The monthly honor is awarded to a Greater Lafayette small business with 50 or less employees. The selected company shines in several areas including community involvement and top-notch customer service.
Based at 110 Professional Court in Lafayette, Accent specializes in security, development and cloud apps, as well as consulting and managed IT services for small and medium-sized businesses.
"We enable companies to use technology in ways that they don't really know how to use it," Phil Wright, CEO of Accent Consulting, explained.
The company works primarily with agriculture, healthcare, finance, real estate, legal and manufacturing companies. For the majority of its clientele, Accent provides nearly 100 percent of the IT support, acting more like a full-time, in-house IT department than an outsourced company.
In the last 20 years, Accent has consulted with thousands of businesses and currently services organizations across 20 states and seven countries. They've developed over 50 custom applications and websites, and they currently manage over 3,000 IT assets.
An early start
Accent Consulting was founded in 2002 by Phil Wright – his IT support business had grown enough through word-of-mouth and referrals for him to open his first office in Lafayette.
But his entrepreneurial journey began much earlier – when Phil was just 12.
"I was making websites for churches, nonprofits, things like that – for sale – because they didn't know how to do it. That's my first touch into entrepreneurship."
From there and into middle and high school, Phil became known amongst his friends as "the computer guy."
"I started doing a lot of housework, and residential work for individual people that just had computer issues. And that quickly moved into their businesses too, which is pretty crazy," Phil said.
That evolved into helping small businesses with their computer issues too. He was only 15, but he had been steeped in entrepreneurship and technology. His dad was a farmer, and he also owned a software company.
"He always had computers and technology around so that was definitely a component," Phil noted.
20 years of growth
In Fall 2016 Accent expanded to support its growing client base in northeast Indiana. The company opened a second office to enhance its full-service IT support in Fort Wayne, Indiana.
By 2021, Accent expanded its team and offerings with the launch of its third office location in Indianapolis. Focusing on cyber security, Accent successfully scaled up efforts on business security and paved the way in securing how its clients conducted business in the ever-changing digital economy.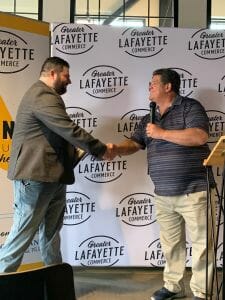 With 30 employees Phil said Accent won't be slowing down anytime soon. The company's 10-year goal, is to become the number one managed service provider in the Midwest.
Award-winning service
A globally ranked leader in IT support for business, Accent was ranked as a top Managed Service Provider on CRN's 2023 prestigious MSP 500 list.
In recent years, Accent has continued to rank on Channel Futures' MSP 501 list, coming in at #119 in 2020, #32 in 2021, and #15 globally in 2022.
Giving Back
Active in the community, Accent Consulting supports Junior Achievement, Big Brothers Big Sisters of Greater Lafayette, Lafayette Girls Softball League, Match Box, WBAA, RoundTable Wellness and more.
Accent Consulting also sponsors several community events in Greater Lafayette, but Phil said his number one passion is supporting entrepreneurs.
"We put a lot of energy behind Matchbox, supporting them. We provide Wi-Fi services for them and basically, IT support. Anything we need at that facility, we take care of."
Location and contact information
Location: 110 Professional Court, Lafayette, IN
Phone: (877) 426-1337
For more information, please visit accentconsulting.com.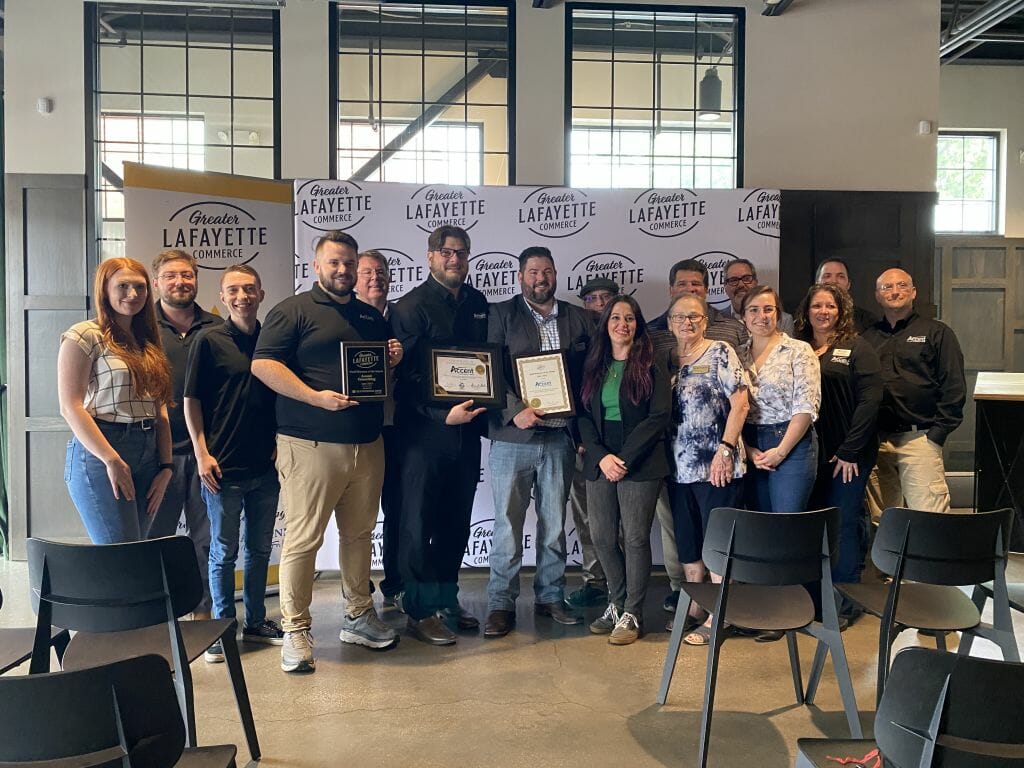 Watch: Small Business of the Month Award Ceremony
The Small Business of the Month Award Ceremony is typically held the last Wednesday of every month.
The Small Business of the Month Program (SBOM) is designed to recognize the dedication, innovation and entrepreneurial spirit displayed by Greater Lafayette Small Businesses. The goal of the monthly award is to highlight a small business and give them extra marketing exposure to aid in growing their business.
The program is sponsored by Old National.