MAY 2023 SMALL BUSINESS OF THE MONTH: TRISH'S RED BIRD CAFE
Trish's Red Bird Café: An authentic approach to food and business
One of Dayton's finest treasures – Trish's Red Bird Café – was named Greater Lafayette Commerce's Small Business of the Month for May 2023.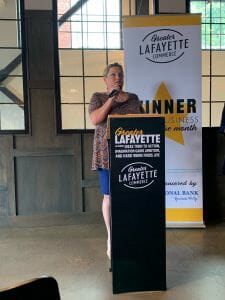 The monthly honor is awarded to a Greater Lafayette small business with 50 or less employees. The chosen business excels in more areas than one – excellent customer service and community involvement, to mention a few.
Featuring family-style service and offering private catered meeting space for corporate events, there is something for everyone at the Red Bird. The café name itself is a callback to the Red Bird horse-drawn sleigh that would bring visitors from Lafayette to Dayton in the mid-1800s.
LaTrisha Brown of locally-praised Brown's Superior Incorporated, which is a cleaning and catering company, brings her life's passion under one roof in her hometown.
For Brown, the Red Bird Café, which is located at 696 Walnut Street Road 38, created a way for her to fuel her passion for cooking.
Brown catered for years before opening the Red Bird Café – something that had always been her daughter's dream.
As a child, she told Trish, a single mom at the time: "Mommy, you make the best pancakes in the world, so you should open a restaurant." To which Trish replied: "Honey, I love you, but Mommy is never going to be able to afford that."
Fast-forward to April 2018, that dream became a reality when the Red Bird officially opened.
Spreading the word
Trish's Red Bird Café recently celebrated its fifth-year anniversary, but Trish said her restaurant didn't become well-known until the middle of the Covid-19 pandemic.
After restrictions eased, Trish said, the catering arm of Trish's Red Bird Café exploded. She attributes the success, in part, to the creative tactics she used to get the word out about her business.
"When Covid hit, we went out of our way – because we are so close to the interstate – to feed the truck drivers. And by doing that it got our name out a little bit more," Trish explained.
She also partnered with the Tippecanoe Arts Federation to get more people interested in what Trish's Red Bird Café had to offer.
Following the success of the Wabash Walls project, TAF wanted to expand its reach into Dayton and chose Trish's as the town's first mural art piece.
What's more, she went on to work with Tippecanoe County 4-H, regularly cooking at the fair.
"I just started trying to get our name out everywhere I could possibly get our name out, and my gift of gab came in handy. I like to talk, and I talk a lot," Trish said.
Happy customers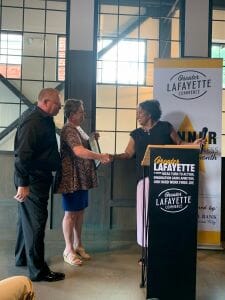 But what proved to be the most powerful way of gaining traction was happy customers.
"I think that's the biggest thing that helps us grow and helped us get as busy as we are," Trish said. "We have the most loyal customers that come in here, and they want us to succeed. They push, and they hire us to do their events."
They do it because the food is all homemade and downright delicious.
"There is not a single thing in this restaurant that is just heated up in a box, poured out of a can and put on the food line," Trish explained.
At Trish's Red Bird Café, she takes family recipes on which she grew up – like her mother's strawberry dream pie or her grandmother's chicken salad – and puts a modern-day twist on them. And her customers love it.
The real deal
Trish's parents always encouraged her to do whatever she did to the best of her ability. As a student, she excelled in athletics, and she used that same mantra as an entrepreneur.
Her other mantra, she said, is authenticity.
"My customers have seen me cry I don't know how many dozens of times. Sometimes it's happy tears, sometimes it's not. I try to make my customers feel like they're a part of my family, and they feel like the other way."
Location and contact information
Location: 696 Walnut Street Road 38, Dayton, IN
Phone: (765) 292-6964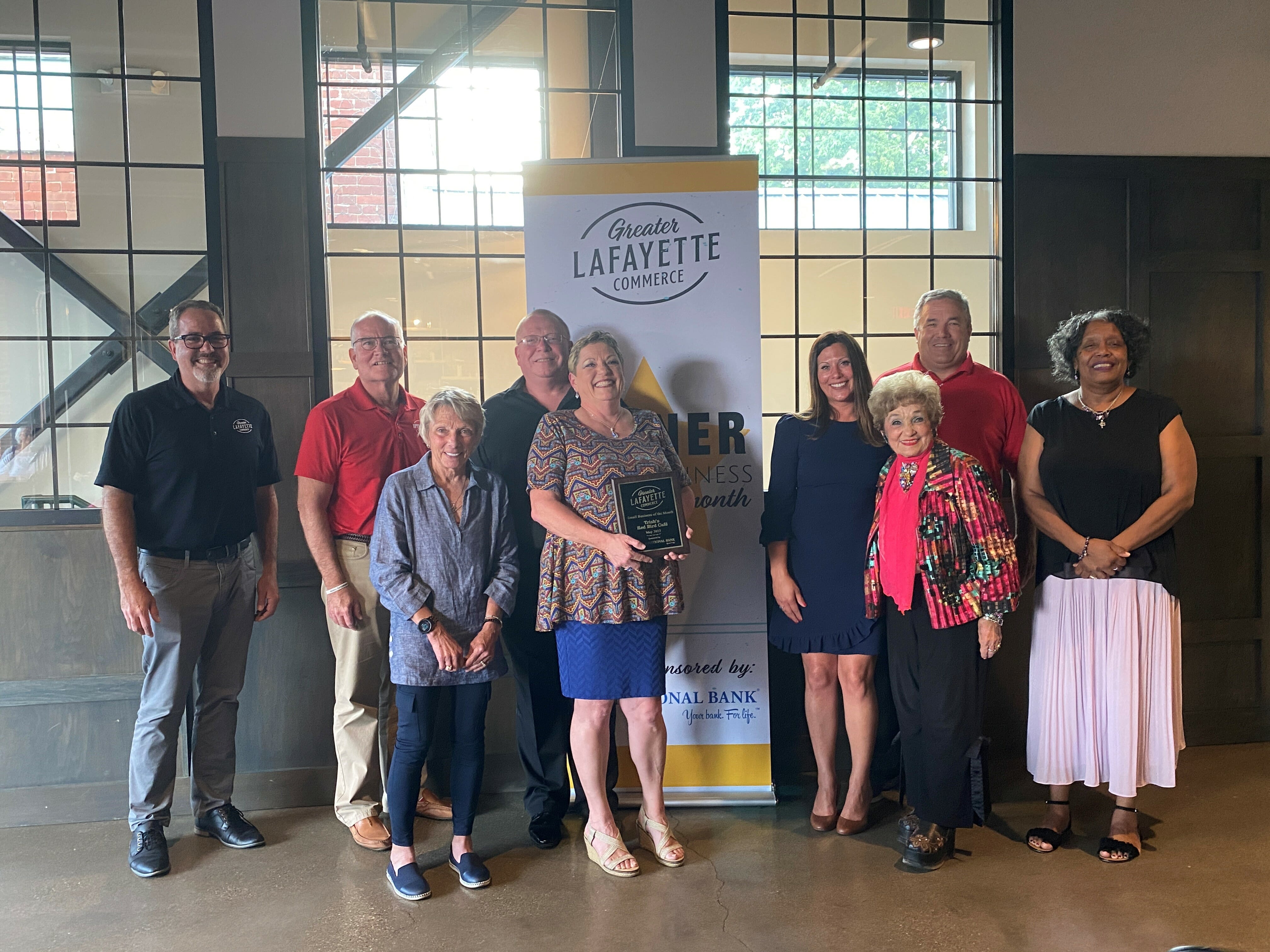 Watch: Small Business of the Month Award Ceremony
The Small Business of the Month Award Ceremony is typically held the last Wednesday of every month.
The Small Business of the Month Program (SBOM) is designed to recognize the dedication, innovation and entrepreneurial spirit displayed by Greater Lafayette Small Businesses. The goal of the monthly award is to highlight a small business and give them extra marketing exposure to aid in growing their business.
The program is sponsored by Old National.