GRAND OPENING: MAST SERVICES OF LAFAYETTE
Mast Services of Lafayette marks grand opening
Mast Services of Lafayette recently commemorated its grand opening with a Greater Lafayette Commerce-powered ribbon-cutting ceremony.
Located at 100 Saw Mill Road in Lafayette, MSL provides construction, restoration and handyman services to residents and businesses in the Greater Lafayette area.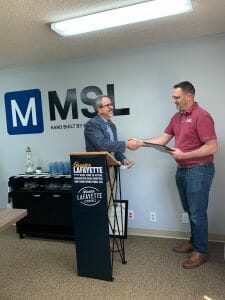 "We transitioned from a small one-person operation in June 2022 to the company that we have today. The path to growth has been inspiring to say the least," said Casey Mast, owner of MSL.
Veteran-owned and operated, MSL prides itself on the exceptional work it does in the community.
"On behalf of the City of Lafayette, thank you for being invested in our community and your commitment and dedication to Lafayette," said Cindy Murray, Lafayette City Clerk. "Congratulations, and we wish you continued success."
MSL's skilled team of independent contractors has the knowledge and tools to accomplish many different types of projects.
"Thank you for many years of your service as well as your activity in the City of Lafayette," said Indiana State Representative, Sheila Klinker. "We're very proud of you. I know you'll be very successful."
Added Scott Walker, president and CEO of Greater Lafayette Commerce: "On behalf of Greater Lafayette Commerce and our board of directors, congratulations on this grand opening. We wish you all the best and thank you for your investment."
Learn more at msllaf.com.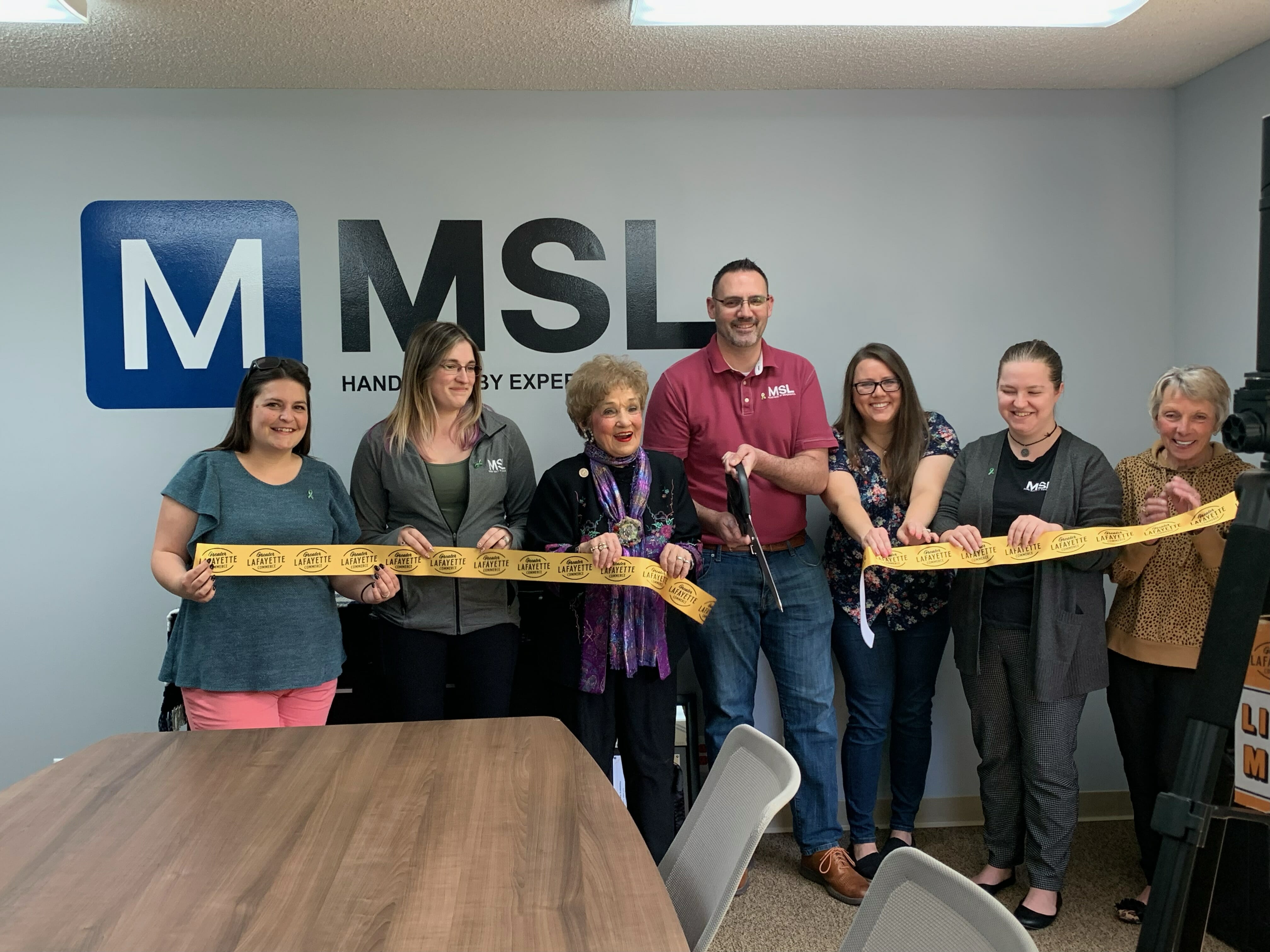 Watch: Opening - Mast Services of Lafayette
Milestone events include ground breakings, grand openings and anniversary celebrations of 5 years or more. We typically hold Milestone events on Tuesdays and Thursdays each month at 10:30 am and 1:30 pm.