GRAND RE-OPENING: WABASH CENTER
Wabash Center commemorates grand re-opening, 75th year anniversary
Wabash Center recently commemorated the grand re-opening of its updated facilities while marking its 70th year anniversary.
"Wabash Center has been a part of the Greater Lafayette community since 1953. The team here is dedicated to helping people live their fullest, most meaningful lives. We're excited to be here today to kick off the celebration of this milestone anniversary and the grand reopening of Wabash Center's program building," said Scott Walker, president and CEO of Greater Lafayette Commerce.
Located at 2000 Greenbush Street, Wabash Center offers an array of services designed to optimize the quality of life for individuals with disabilities or special needs.
"This grand re-opening represents over four years of updating and improving our facilities to meet the changing needs of those we serve, and we're really excited to show you what we've been able to accomplish in support of our very special population," said Jason McManus, CEO of Wabash Center. "But just like in 1953, we did not undertake this effort alone, and this community has and will continue to have a vital role in what we do."
What started as the Wabash Center School for Excellence, which predated special education in Indiana by more than a decade, has grown into an organization that serves the full continuum for persons with disabilities.
"Wabash Center will always have a really special place in my heart. My aunt went here for many, many years. For the work that's done here, the lives that are changed and the memories that I have from Wabash Center being here, thank you and congratulations," said Tony Roswarski, Mayor of the City of Lafayette.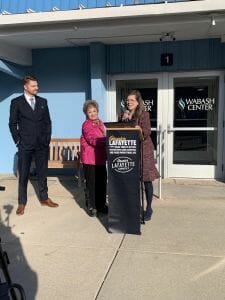 From school-aged children newly diagnosed on the autism spectrum to older adults with disabilities nearing the end of their lives and just about everything in between, Wabash Center is leading the way in supporting individuals in their pursuit of quality of life.
"This is especially meaningful for me because my older sister has Down syndrome. As she grew up, there weren't special places like Wabash Center. And I'm so pleased that there are now," said Indiana State Representative Sheila Klinker.
Added Sana Booker, City Clerk for West Lafayette: "Wabash Center is very much a part of West Lafayett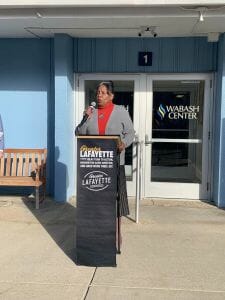 e. We believe in what you do. We know that to do something for 70 years, you've got to be doing something right. We thank you for being here. We are so proud and honored to partner with you."
Additional details may be found at wabashcenter.com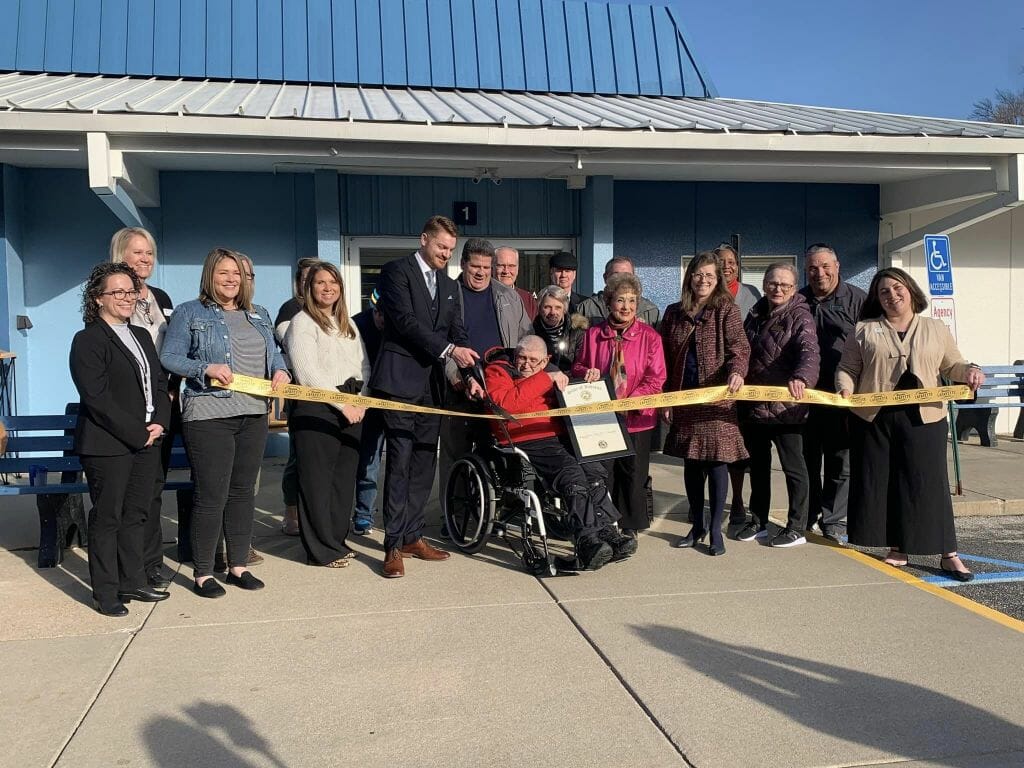 Watch: Grand Re-opening - Wabash Center
Milestone events include ground breakings, grand openings and anniversary celebrations of 5 years or more. We typically hold Milestone events on Tuesdays and Thursdays each month at 10:30 am and 1:30 pm.