25TH ANNIVERSARY: MERLE NORMAN COSMETICS
Merle Norman celebrates 25 years in business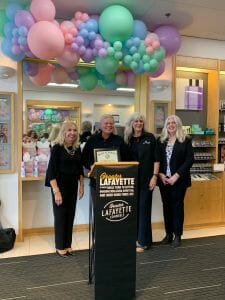 Greater Lafayette Commerce recently helped Merle Norman celebrate its 25th anniversary with a ribbon-cutting ceremony, which was attended by local and state officials. 
"Thank you for your investment in the community," said Amy Sundell, member services consultant for Greater Lafayette Commerce. "You are such a great example of what other businesses should look to and hope to achieve." 
Merle Norman's story began in Lafayette in 1998 when mother-and-daughter duo Carolyn Kanehe and Diane Boener left their corporate careers to open their own cosmetics and skincare boutique.  
"I look around here and think, 'There's my clients.'" But even better yet, they've become our friends. Thank you for supporting us; it's been a fun journey and we're excited for the next 25," said Boener. 
Indiana State Senator Ron Alting and State Representative Sheila Klinker emphasized just how well-known the Merle Norman name is in the community. 
"The name has always been around – forever and ever. The name recognition ranks up there with the very top in Tippecanoe County; we just kind of grew up with it," said State Senator Ron Alting. "It's a real honor. You've been recognized in the Indiana State Senate for your 25th anniversary. Congratulations."  
Added State Representative Klinker: "I'm delighted to be here because this is a wonderful anniversary to celebrate. Merle Norman has a wonderful name. Congratulations." 
Founded in 1931 Merle Norman is a national cosmetics company based in Los Angeles. Nearly all of its studio franchises, including its Lafayette studio, are independently owned and operated. 
"It's really nice to have a woman-owned small business," said Lafayette City Clerk, Cindy Murray. "It's so nice that you've made this so successful; I'm so impressed. You have been a staple in our community for a long time."  
To learn more, please visit mnboutiquelafayette.com.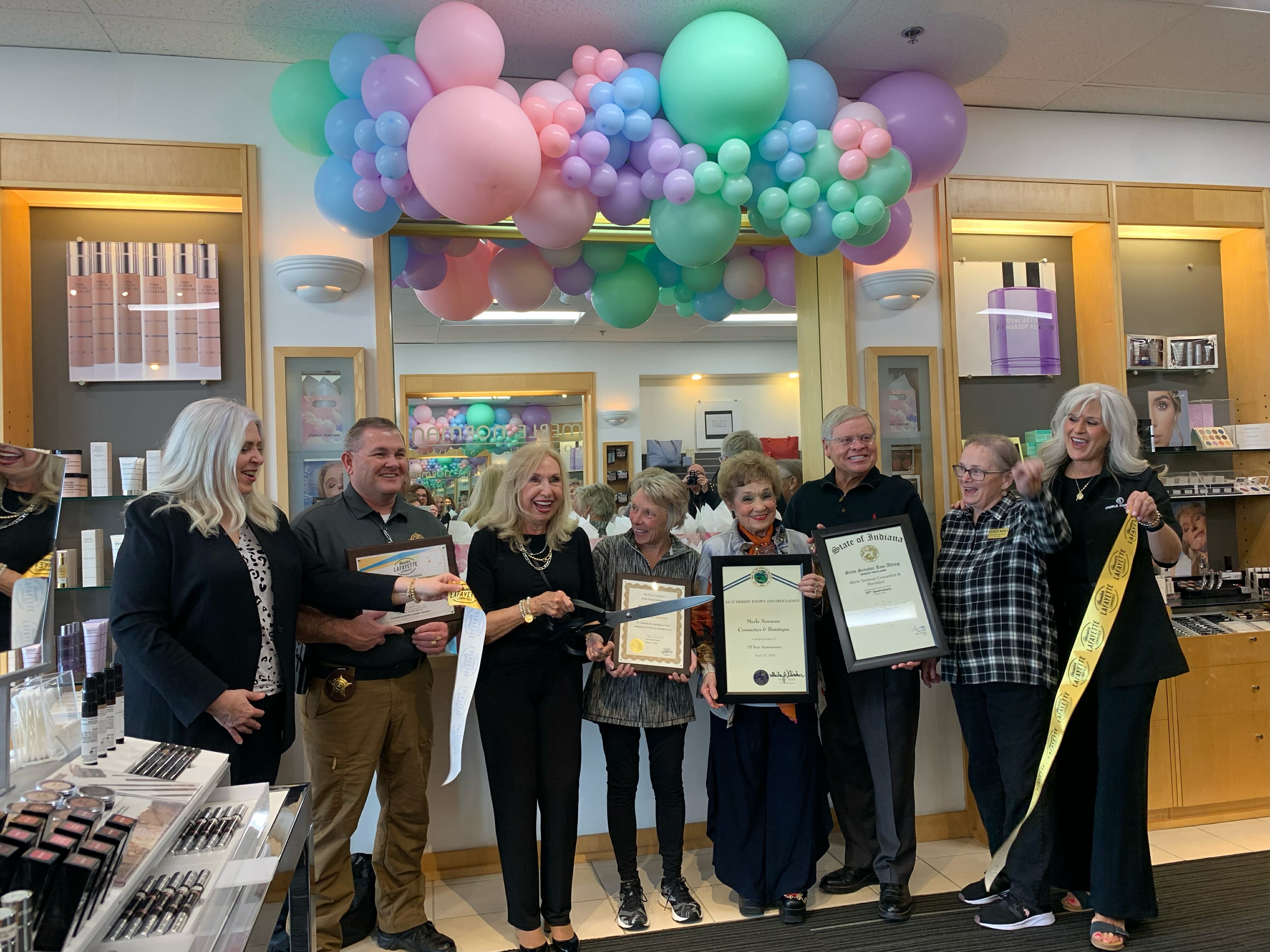 Watch: 25th Anniversary - Merle Norman Cosmetics
Milestone events include ground breakings, grand openings and anniversary celebrations of 5 years or more. We typically hold Milestone events on Tuesdays and Thursdays each month at 10:30 am and 1:30 pm.