GRAND OPENING: ANVIL 38 APARTMENTS
Anvil 38 Apartments celebrates grand opening
Anvil 38 Apartments recently marked its grand opening with a Greater Lafayette Commerce-powered ribbon-cutting ceremony.
Developed by Lafayette-based Iron Men Properties, Anvil 38 is a brand-new luxury apartment complex in Lafayette.
Joe Blake, a principal with Iron Men Properties, said that as of January 6, the complex was at 25 percent leasing capacity – a number he anticipates quadrupling by spring 2023.
"I think we all understand there's a great demand for housing, and it's going to become increasingly challenging in 2023 to make that happen," Blake explained. "But our intention at Iron Men Properties is, we're going to continue to develop, and we're going to figure out a way to continue to create high-quality housing because there is a demand for it."
With lavish amenities, the apartment complex features an indoor sports and game simulator, an arcade, a recording studio, a pet washing station and many more.
Located at 3977 State Roade 38 East in Lafayette, the luxury apartments are the perfect place to call home for those who want to be close to top employers and have fast community times.
Situated near Ivy Tech and the YMCA, Anvil 38 offers a wide array of studio, one, two or three-bedroom apartments outfitted with modern touches and top-of-the-line facilities.
"From the standpoint of an elected official and somebody who has been here their whole life, we appreciate your work and the way you value the community and value the people who live in your buildings," said City of Lafayette Mayor, Tony Roswarski.
Added Bob Schafstall, vice president of chamber operations for Greater Lafayette Commerce: "Thank you for your investment in the community. Housing is such an important need, and you are helping to fill that."
To learn more or view floor plans, please visit anvil38.com.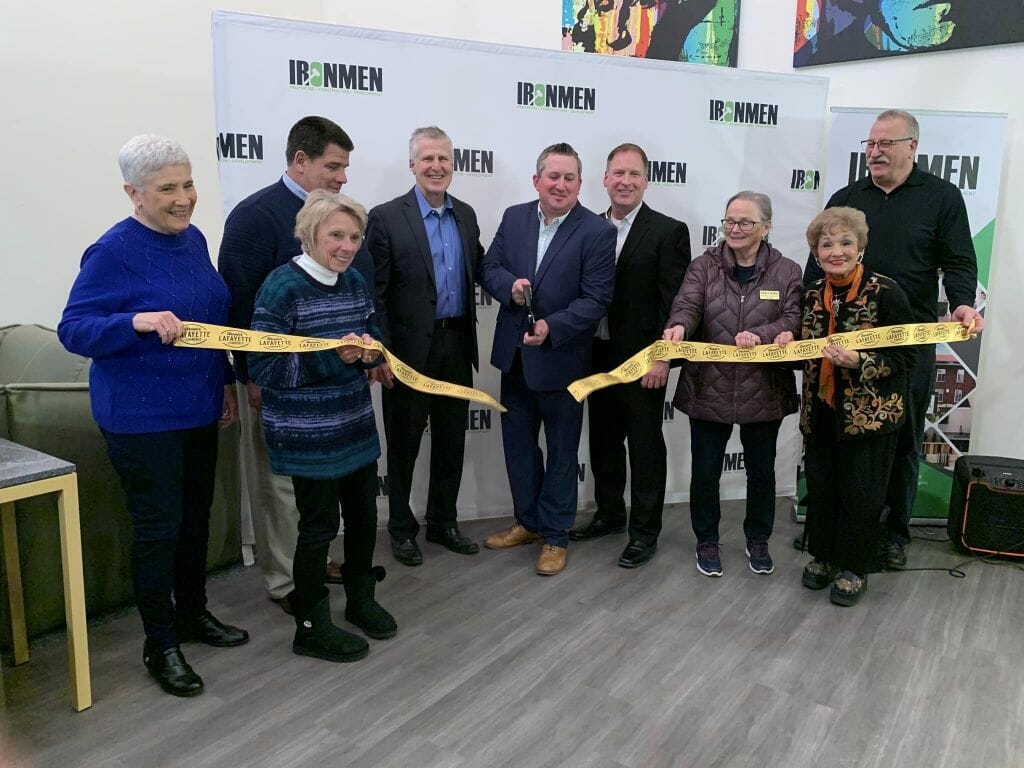 Milestone events include ground breakings, grand openings and anniversary celebrations of 5 years or more. We typically hold Milestone events on Tuesdays and Thursdays each month at 10:30 am and 1:30 pm.