GRAND OPENING: THE BLACK LOTUS SALON & SPA
The Black Lotus Salon & Spa commemorates grand opening
The Black Lotus Salon & Spa celebrated its grand opening at a ribbon-cutting ceremony powered by Greater Lafayette Commerce.
"It was a lot of blood, sweat and tears that went into this space," said Maggie Martin, owner of The Black Lotus Salon & Spa. "I've been in the beauty industry for almost 13 years now. I am a full-service salon and spa. I'm excited to share this space with Lafayette, and I really hope everyone comes out and enjoys our spa."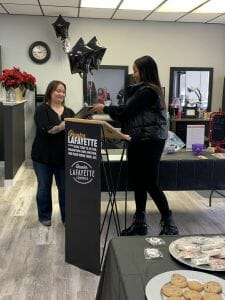 With a focus on well-being, the salon and spa provides hair and skin care, full body waxing and massage therapy services. The salon, which is located at 2435 South Earl Avenue in Lafayette, also features an infrared sauna.
"We really do appreciate all of your hard work and all of the effort it takes to start a small business. You really do put your heart and soul into it, when you get it ready and every day after that. Congratulations," said Tony Roswarski, Mayor of the City of Lafayette.
Added Michelle Brantley, Director of Marketing and Communications for Greater Lafayette Commerce: "We appreciate you being a member – the newest member of Greater Lafayette Commerce. We know your hard work will pay off and people will flock to your business."
For more information, please visit theblacklotusspa.ppcbrands.com.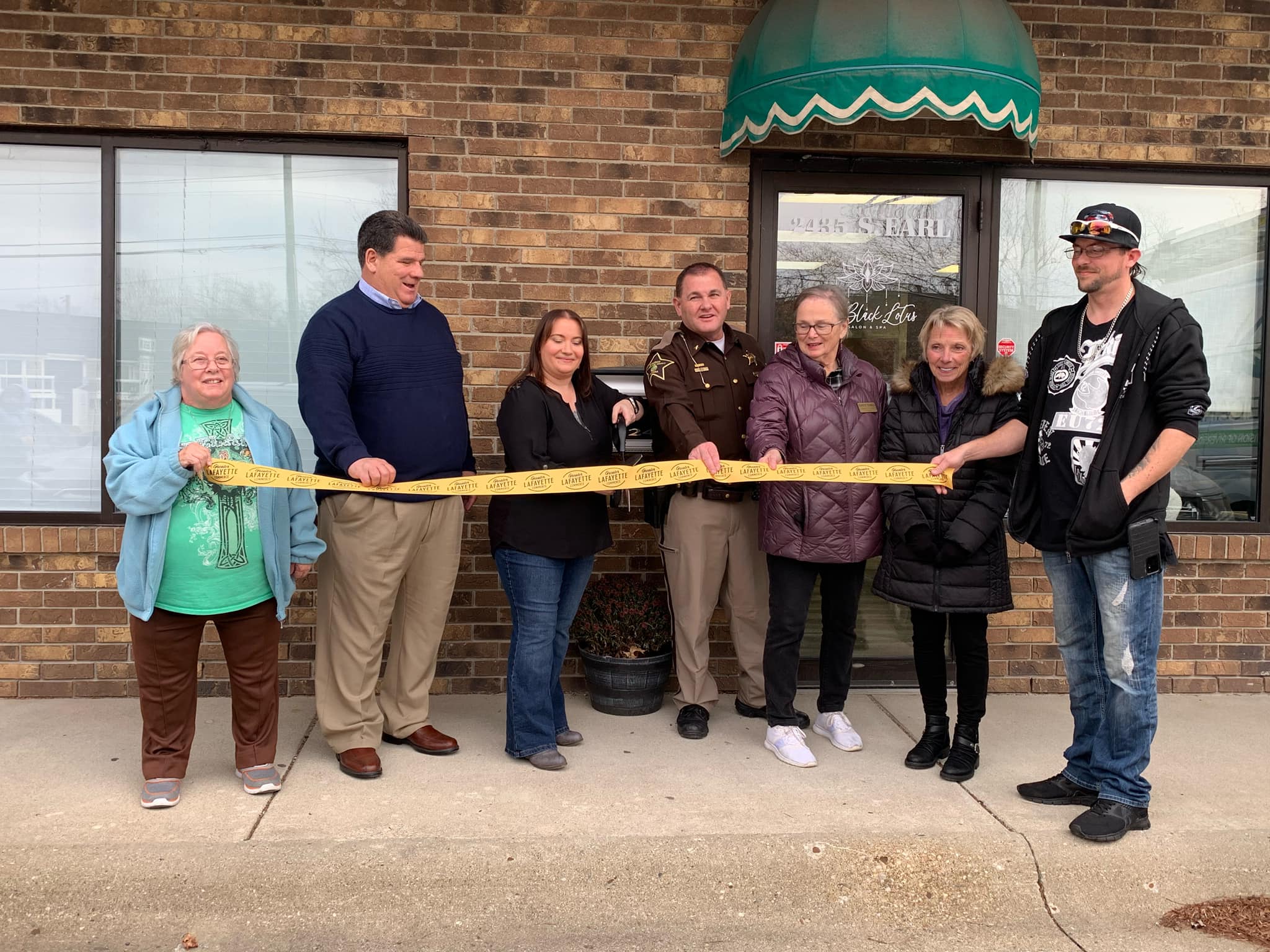 Milestone events include ground breakings, grand openings and anniversary celebrations of 5 years or more. We typically hold Milestone events on Tuesdays and Thursdays each month at 10:30 am and 1:30 pm.