GRAND OPENING: SHEAR AFFECTS SALON AND SPA
Shear Affects Salon and Spa marks grand opening with ribbon cutting ceremony
Shear Affects Salon and Spa commemorated its grand opening with a ribbon-cutting ceremony.
Located at 103 Farabee Dr. N. in Lafayette, the salon & spa makes it easy to practice self-care with their hair, nail and spa services.
"I've been doing this for a little over 17 years. I just remember looking at this building and thinking that I wanted to open a salon and spa here," said Kaylee Pitts, owner of Shear Affect Salon and Spa. "Thank you for being here today."
The salon's vision is to improve the beauty industry one person at a time.
"We're very proud of you," said Sheila Klinker, Indiana State Representative. "It's really beautiful inside. Thank you for investing, not only in this spot and in yourself, but also in your employees. We're so happy you joined Greater Lafayette Commerce, so we can celebrate today. Congratulations!"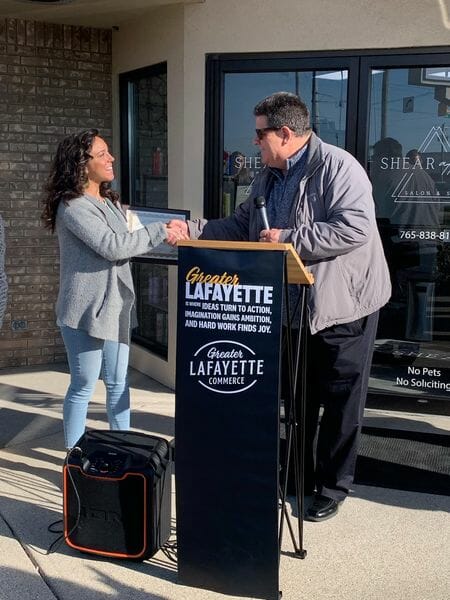 Added Tony Roswarski, Mayor of the City of Lafayette: "We really appreciate you investing in our community. We know that being a small business owner is morning, noon and night. You never stop thinking about it. We know that small businesses are a very important foundation in our quality of life. We wish you great success."
For more information, or to book an appointment online, please visit shearaffects.com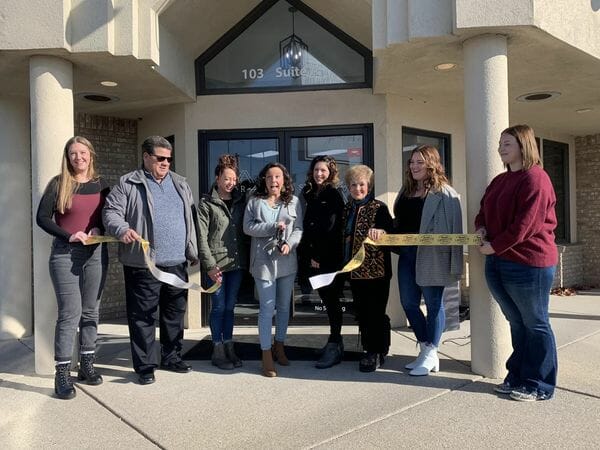 Milestone events include ground breakings, grand openings and anniversary celebrations of 5 years or more. We typically hold Milestone events on Tuesdays and Thursdays each month at 10:30 am and 1:30 pm.