GROUND BREAKING: COMMUNITY STATE BANK
Community State Bank breaks ground on new branch in West Lafayette
Community State Bank broke ground on its new branch in West Lafayette – the bank's first location in the Greater Lafayette Area.
Based in Brook, Indiana, the full-service bank was founded in 1931 and has assets totaling over $100 million.
"Thank you for making an investment in this community. It really means a lot that businesses find value in Lafayette. We are going to keep the scissors sharp," promised Bob Schaftstall, vice president of chamber operations at Greater Lafayette Commerce. "We're not going to be cutting a ribbon today, but we're really looking forward to coming back and celebrating your grand opening."
Community State Bank's new, 3,200 square-foot banking facility will be situated on a 1.3-acre outlot at 2888 US Highway 52 West, in front of Menards. Construction on the office began October 17, 2022 and is slated to wrap up next year, with the office opening in May 2023.
Brock Iseminger, president and CEO of Community State Bank noted that expanding to Tippecanoe County was a shared goal of the bank's management team and board of directors.
"We are excited to be opening our new financial center in West Lafayette. We are eager to bring our superior customer service and relationship-driven banking experience to this vibrant community," said Iseminger. "We look forward to serving the businesses and residents of Wet Lafayette and its surrounding communities very soon."
The brick building will feature a customer-friendly, open concept in a daylight-filled retail lobby with state-of-the-art banking equipment. Separate offices are provided for both business and mortgage services. Additionally, the new branch will offer convenient drive-thru services and a drive-up ATM.
"That you have shown up here, says that you know that this is an amazing community to be a part of. The Greater Lafayette community is excellent. Thank you for choosing us," said Sana Booker, City Clerk for the City of West Lafayette. "Thank you for realizing what kind of community we are. We're one of growth, of progression. We're one of kindness, family, friends and small business. And we are excited that you are here. On behalf of the City of West Lafayette, come back and stay."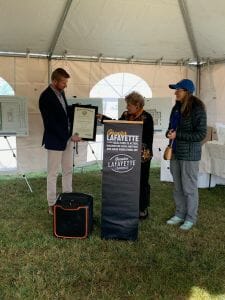 Indiana State Representative, Chris Campbell, congratulated Community State Bank on its expansion into West Lafayette.
"We really appreciate you coming to our community, investing in our community. It's definitely a place that a lot of people want to be. It's growing a lot, and we're just happy to have you here," she said.
Added Sheila Klinker, Indiana State Representative: "Thank you for your business investment. We appreciate that very much. I know it's going to be very popular."
Community State Bank partnered with Strategic Growth Advisors, based in Fort Wayne, to oversee both the design and construction of the new banking facility.
Additional details may be found at communitystatebank.com.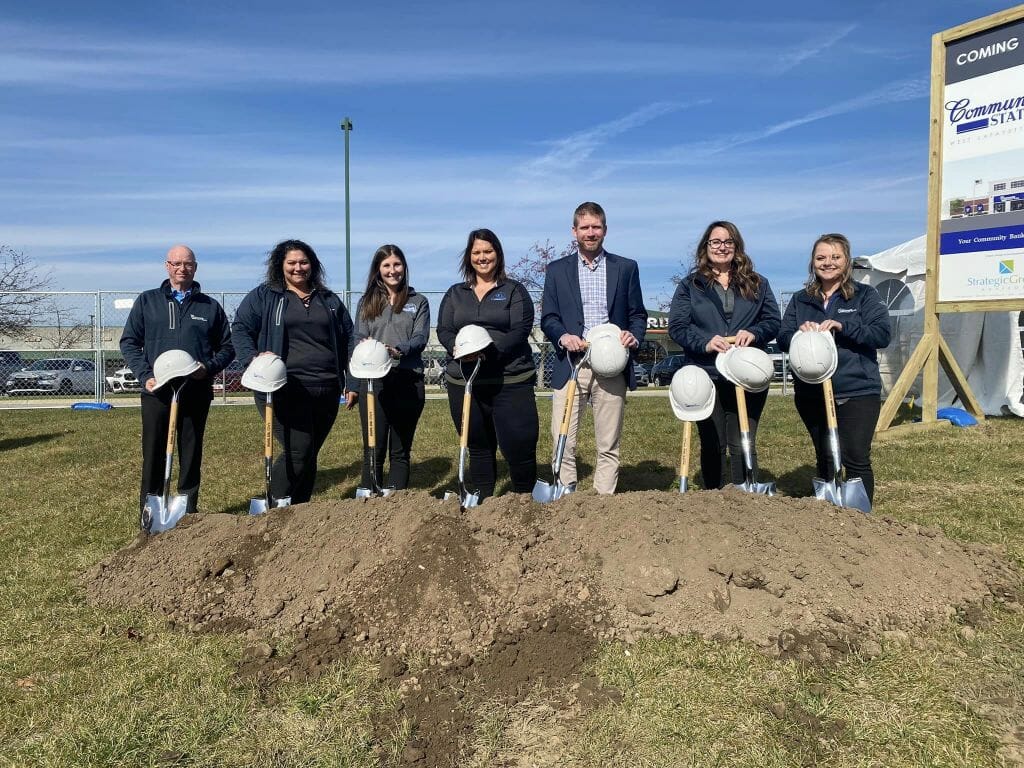 Milestone events include ground breakings, grand openings and anniversary celebrations of 5 years or more. We typically hold Milestone events on Tuesdays and Thursdays each month at 10:30 am and 1:30 pm.