GRAND RE-OPENING: WEE SPEAK THERAPY AND LEARNING CENTER
Wee Speak Therapy marks grand re-opening
Wee Speak Therapy and Learning Center marked its grand re-opening with a Greater Lafayette Commerce ribbon-cutting event.
Wee Speak Therapy offers occupational, physical, music, aqua, speech and equine-assisted therapy to children with special needs.
"On behalf of Greater Lafayette Commerce, I would like to thank you for everything you've done for all the kiddos and all the people you've touched in our community," said Bob Schafstall, vice president of chamber operations at Greater Lafayette Commerce. "You guys are doing amazing work."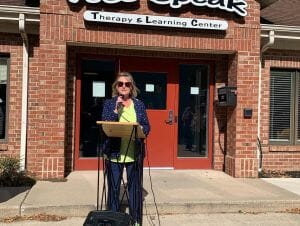 The pediatric therapy center was founded in 1999 by Peni Satterfield, who brought Wee Speak with her when she relocated to Indiana in 2005. At the time, Satterfield's nimble staff of three served an average of 10 children a week in a four-room office.
15 years later, in 2020, Satterfield purchased the organization's current building, which is located at 35 Executive Drive in Lafayette. And Wee Speak now serves about 350 children weekly.
"We needed more space," Satterfield said. "We were just serving more and more kids. We were hiring more therapists. The need out there was something I really did not anticipate at all."
Wee Speak's goal, Satterfield noted, is to push children with special needs as far as they can go.
"We believe that they can all progress and be contributing members of society," she added.
Indiana State Representative, Sheila Klinker, a former teacher, thanked Satterfield for her work in helping children reach their full potential.
"After all these years, it's been a real pleasure to see how things have changed and how we've progressed, and we just appreciate what your folks do for our children," said Indiana State Representative, Sheila Klinker. "It truly does make a difference."
Lafayette City Clerk, Cindy Murray added: "Your talents are tremendous, and our community definitely needs people like you out there. Thank you for staying in our community and growing."
For more information, please visit weespeaktlc.com.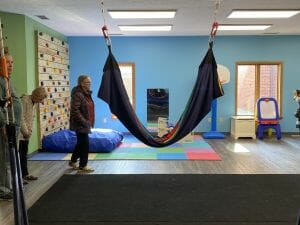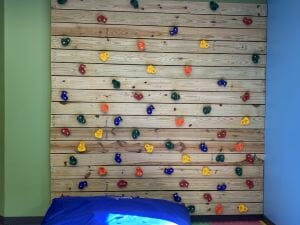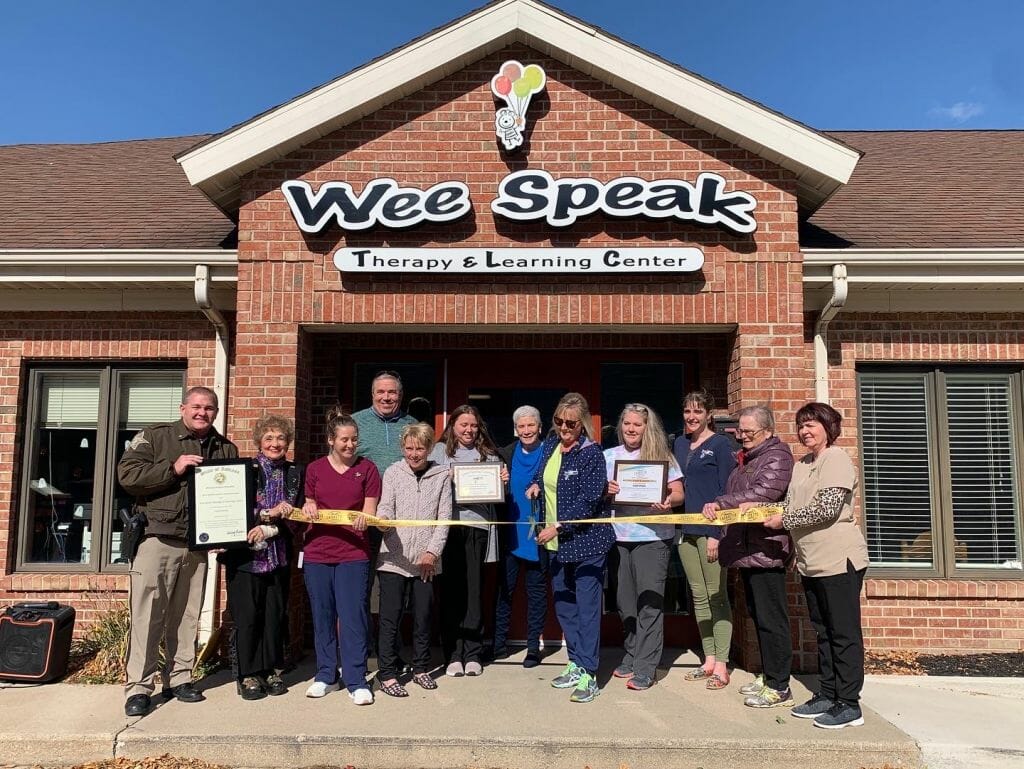 Milestone events include ground breakings, grand openings and anniversary celebrations of 5 years or more. We typically hold Milestone events on Tuesdays and Thursdays each month at 10:30 am and 1:30 pm.