GRAND OPENING: DAWSON & DAISY BOUTIQUE
Dawson & Daisy Boutique celebrates grand opening of downtown Lafayette shop 
Dawson & Daisy Boutique celebrated the grand opening of its downtown Lafayette store with a ribbon-cutting ceremony. 
"It feels real to have a ribbon cutting and acknowledge all of the hard work that not only I have put into the store, but everybody that's here today has put into the store," said Gabby Mathias, owner of Dawson & Daisy Boutique. "I'm excited to be in downtown Lafayette. As a Purdue alum, I love the area, and I knew that we wanted to stay in the area. I'm excited to be here."  
Located at 309 Columbia Street, the boutique offers a wide array of clothing, shoes, accessories, beauty products and more. 
"On behalf of the mayor, who is sorry he couldn't be here, we are so thrilled to have you in downtown Lafayette. Your story is a story of success," said Patty Payne, communications manager for the City of Lafayette. "We so appreciate your energy and your motivation. And we are very thankful for your commitment to the Greater Lafayette community. Thank you for keeping your flagship store local." 
For more information, or to shop online, please visit dawsonanddaisy.com.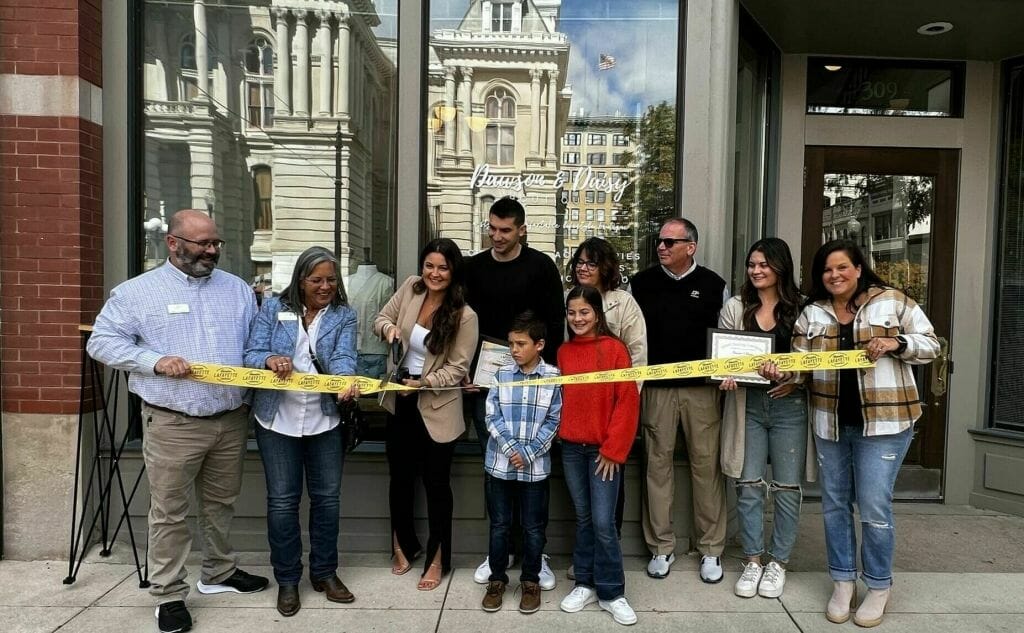 Milestone events include ground breakings, grand openings and anniversary celebrations of 5 years or more. We typically hold Milestone events on Tuesdays and Thursdays each month at 10:30 am and 1:30 pm.