GRAND OPENING: STATE BANK
State Bank celebrates grand opening of Lafayette branch  
State Bank commemorated the grand opening of its new Lafayette branch with a ribbon-cutting ceremony. This marks State Bank's first location in Tippecanoe County. 
Located at 3690 Concord Road, the office offers the latest banking products and services, coupled with unparalleled customer service. 
"We love to support our customers. When you call, we answer. Thanks to all who helped produce this beautiful building," said Diane Stennet, senior vice president of retail and business development for State Bank.  
Tony Roswarski, Mayor of the City of Lafayette pointed out the significant role that banks play in our community and expressed gratitude for the bank's expansion into Greater Lafayette. 
"We appreciate your willingness to invest here," remarked Roswarski. 
With $713 million assets, State Bank is trusted by individuals, families and local businesses throughout Boone, Hamilton, Hendricks and Tippecanoe counties. Headquartered in Indianapolis, State Bank was founded in 1910. 
"I'm happy to commemorate your grand opening, today October 6 – with best wishes for continued success," said Indiana State Representative Sheila Klinker. "Congratulations again. We're very proud of all of you."  
For more information, please visit statebank1910.bank.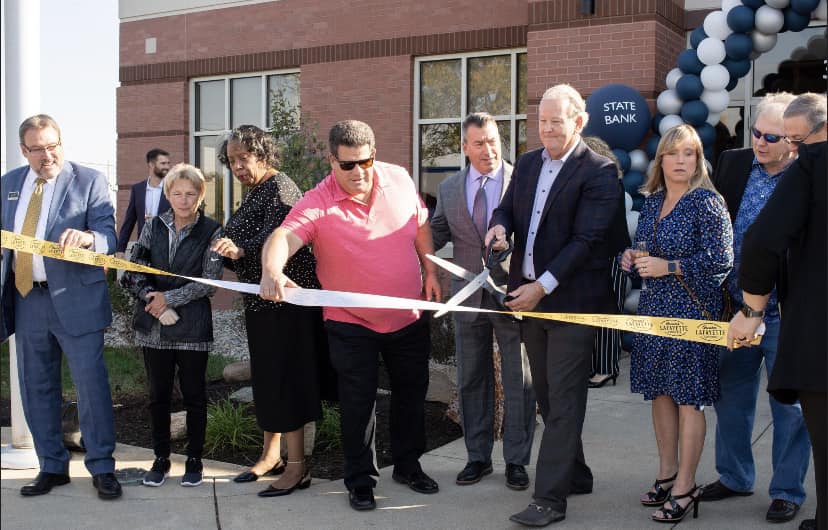 Milestone events include ground breakings, grand openings and anniversary celebrations of 5 years or more. We typically hold Milestone events on Tuesdays and Thursdays each month at 10:30 am and 1:30 pm.