SEPTEMBER 2022 SMALL BUSINESS OF THE MONTH: TBIRD
TBIRD Design helps develop key areas in Greater Lafayette 
When Timothy Balensiefer founded TBIRD Design in 2000, his expectations for his design firm, he thought, were pretty high. He had a five-year and 10-year plan detailing lofty goals and a bright future for TBIRD. 
Turns out, his expectations weren't high enough. 
In three years, TBIRD accomplished everything Balensiefer had hoped it would achieve in 10 years of business. The firm increased its number of employees significantly and generated over $700,000 in gross annual revenue.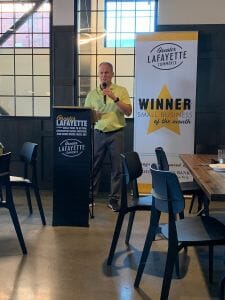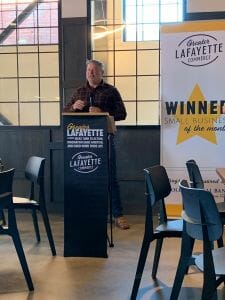 "It did grow a lot faster than we were expecting, but we knew there was a need in the community," Balensiefer remarked." He added: "Our clients trust us, and they like us. That's why they come back." 
Based in Lafayette, TBIRD Design helps prepare new industrial or commercial sites, helps local governments improve and extend infrastructure, evaluates boundaries, provides precise positioning and surveying and creates residential neighborhoods. 
John Nagy, Vice President of TBIRD, attributes a portion of the firm's achievements to its work with both public and private clients, which is considered unique in the industry.  
"We operate in both realms very well," said Nagy, who along with Patrick Jarboe, joined the firm as partners in 2002. 

Projects 
With major industry players such as Purdue University, Caterpillar, Subaru and Wabash, Nagy explained, Greater Lafayette is the perfect place to run a company. 
And TBIRD enjoys an abundance of business. The firm has provided land surveying and civil engineering services for key projects in Greater Lafayette. 
For instance, in 2019, TBIRD developed a 16-story mixed-use project in West Lafayette. Dubbed "Rise at Chauncey", the property includes 21,000 square feet of retail space along with 300 residential units. 
That same year, TBIRD led the way on the HUB Plus building in West Lafayette. The facility houses over 200 residential units along with retail spaces. 
The firm has also been involved in designing and constructing parts of the downtown Lafayette streetscape. 
In addition to residential and municipal work, TBIRD provides services that help develop new schools, athletic fields and other additions for the Tippecanoe School Corporation. 
"We're truly a local firm. That's the way people feel about us. They know we're local. We've been around for a long time," Balensiefer said.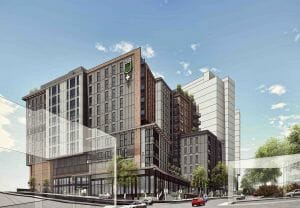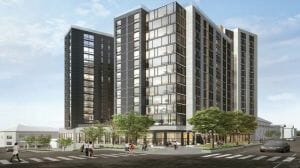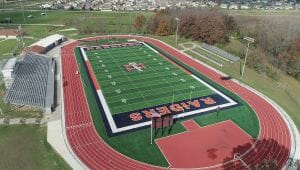 Giving back 
A frequent sponsor of downtown events, TBIRD tries to give back to the community as much as possible. 
The firm developed the Shamrock Dog Park in Lafayette, for free. And now, TBIRD is gearing up to develop properties for the Boys and Girls Club, pro bono. 
"I think that's an important thing that we give back to the community," Nagy said. "We reinvest. It's where we live and work and play." 
Location and contact information 
Location: 105 North 10th Street 
Phone: (765) 742-1900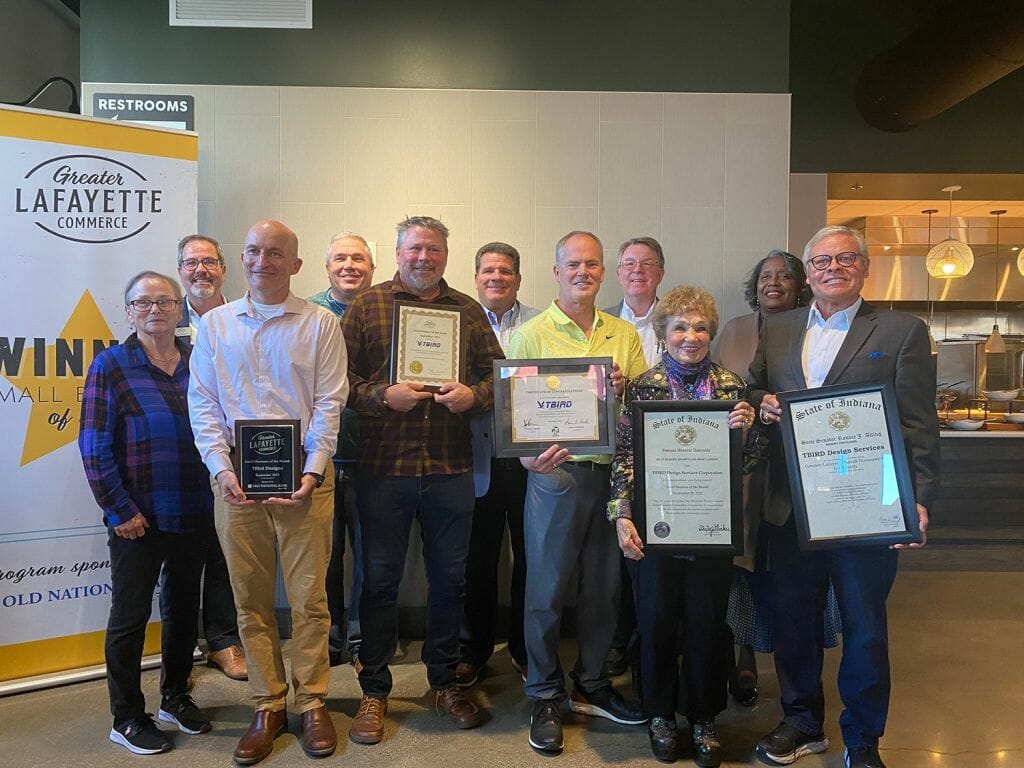 The Small Business of the Month Program (SBOM) is designed to recognize the dedication, innovation and entrepreneurial spirit displayed by Greater Lafayette Small Businesses. The goal of the monthly award is to highlight a small business and give them extra marketing exposure to aid in growing their business.
The program is sponsored by Old National.